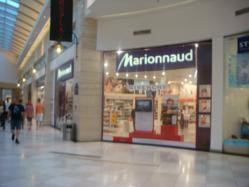 Retail Solutions is expanding throughout Central and Eastern Europe via partnerships.
Bucharest, Romania and Moscow, Russia (PRWEB) July 11, 2012
Retail Solutions, a leading European retail advisory and consulting provider, today announced the opening of an office in Bucharest Romania through a partnership with S.C. RETAIL SOLUTIONS & SUPPORT S.R.L.
 
Art Vartanian, Managing Director of Retail Solutions commented, "Our objective at Retail Solutions is to provide the best advice to our clients through our locally based team members supported by our diverse international team. Since 2002, our firm has provided services to numerous retailers in the region and the entry into the Romanian market is an exciting opportunity for Retail Solutions to further strengthen its brand throughout Europe with local partners." Mr. Vartanian further commented, "Retail Solutions looks for partners that have a solid retail background, strong operational knowledge of the local market and the desire to add value to retail clients. Our partner in Romania possesses these attributes with past ties to Carrefour, Real and others."
Commenting on this agreement, Mr. Furtuna stated, "Our discussions with Retail Solutions began in late 2011 and upon understanding their business model, we saw the tremendous opportunity their experience could bring to our team. As we work with our local contacts, having the involvement of international professionals who understand the intricacies of international retailing enables us to fully service our retail customers and as well as banks, funds and private equity parties that invest into retail."
"With an increased focus on operational efficiencies to drive cash-flow, this partnership further strengthens the Retail Solutions team and is the next logical step to further develop within the region," commented Patrick Hopper, Partner of Retail Solutions.
ABOUT THE COMPANY:
RETAIL SOLUTIONS was founded in 2002 to provide professional advisory and consulting services for retail companies and banks, funds, private equity parties that invest in retail. Services are targeted to chain store retailers and are broken down into four general categories; Big Picture Retail, Retail Operations, Financial and Partnering. Retail Solutions primarily operates in Russia, CIS, Czech Republic, Slovak Republic, Ukraine, Slovenia, with partnerships in Armenia and now Romania.
 
S.C. RETAIL SOLUTIONS & SUPPORT S.R.L., was formed in 2012 by LILIAN FURTUNA as Managing Director to implement the Retail Solutions methodologies and solutions throughout the country of Romania.
 
Details about Retal Solutions can be viewed at http://www.retailsolutions.com.ro.
For services in Romania, please contact LFurtuna(at)RetailSol(dot)com
For services outside of Romania please contact info(at)RetailSol(dot)com
For information related to partner opportunities please contact partner(at)RetailSol(dot)com