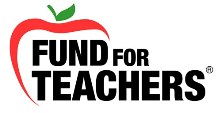 This fellowship will deepen my understanding of the Colonial era and help my students see themselves as individuals who can make positive contributions to society, as did our founding fathers.
Houston, TX (PRWEB) July 04, 2012
Determined to teach students the importance of celebrating our nation's history beyond the Fourth of July, 12 teachers from across the country are studying American history where it was made. This summer, with grants from the national nonprofit Fund for Teachers, these educators embark on diverse patriotic pursuits with a common mission: Making American history relevant to students.
"Transforming students' comprehension of American history beyond the quaint, Hallmark card-like images they harbor is challenging," said Raymond Kinzie, teacher at Chicago's Rufus M. Hitch Elementary School. (Kinzie designed his Fund for Teachers grant as a driving tour of geographical areas that shaped the lives of Franklin, Jefferson, Revere, and Washington to help students identify traits often found in successful leaders.) "This fellowship will deepen my understanding of the Colonial era and help my students see themselves as individuals who can make positive contributions to society, as did our Founding Fathers."
Since 2001, approximately 5,000 preK-12 educators have leveraged $18M in Fund for Teachers grants to experience this unique style of professional development and pursue new knowledge in 124 countries on every continent.
Additional teachers focusing their Fund for Teachers fellowships on American history include:

Patricia De Santi (L. P. Monteleone Junior High - Mandeville, LA), who participated in Colonial Williamsburg's Teacher Institute, learning from mentor teachers, museum staff, and character interpreters to enhance teaching skills and develop an interdisciplinary approach to creatively teaching this era in American history;
Sharon Thompson (Central Elementary School - Pascagoula, MS), who explored Washington, D.C.'s museums, memorials, and commemorations to instill in students a sense of pride in their country and develop a curriculum that represents African-American students' culture and history;
Lori McDonald (Wayland Bonds Elementary - Oklahoma City), who will tour patriotic landmarks in Washington D.C. and New York City to develop a curriculum that offers an overview of our government, appreciation for our traditions, and hands-on learning opportunities related to our country's symbols;
Rebecca Flom (Murphy K-8 School - Boston), who will research the history of immigration by conducting research at Ellis Island and the Tenement Museum on New York's Lower East Side to help students gain an appreciation for family members who immigrated to America and to create an interdisciplinary unit that engenders awareness and pride in family histories;
Brooke Wilson, Kelly Caldwell, Tawanna Evans, Destiny Parker, April Davis (Walter Moses Burton Elementary - Houston), who will visit Underground Railroad sites in New York, Philadelphia, and Washington D.C. to broaden knowledge of the experience and more seamlessly incorporate African-American history with general social studies;
Michael Gelbart (Two Rivers Community School - Boone, North Carolina), who will tour Civil War landmarks in South Carolina before attending the Civil Rights Institute for educators in Little Rock, AR, to reinforce the connection between key events, people, and places comprising the historical struggle for civil liberties; and,
Lou Ann Jones (Enid High School - Enid, OK), who will research her personal connection to the Civil War on a 15-day journey through the South before attending the Civil War Trust National Teacher Institute in Charleston, SC, to lead students in a similar research project using research and technology.
Visit FundforTeachers.org for a complete list of the 2012 grant recipients. Teachers interested in applying for a 2013 summer grant may apply through an online application beginning October 1, 2012.
"For 12 years, Fund for Teachers grants have honored exemplary teachers' quests for life-long learning, intensifying the impact they make in classrooms," said Executive Director Karen K. Webb. "By rewarding America's teachers with opportunities for experiential learning, Fund for Teachers invests in our nation's future -– its students."
About Fund for Teachers
Fund for Teachers enriches the personal and professional growth of teachers by supporting their pursuit of learning opportunities around the world that have the greatest impact on their practice, their students, and their school communities. Visit FundForTeachers.org or facebook.com/FundForTeachers for more information on applying for or supporting Fund for Teachers grants.