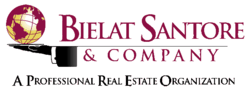 While these steps are time consuming, they are a crucial investment before you invest the dollars
(PRWEB) July 06, 2012
Step 1: Training
The more training on multiple levels, the better. Consider working in another restaurant and continuing education courses to give you the skills and experience you may be lacking. Local colleges and culinary institutions offer courses in restaurant management.
■ The Culinary Institute of America, http://www.ciachef.edu, offers continuing education courses at their campus in Hyde Park, New York.
■ The Katharine Gibbs School http://www.gibbsny.edu offers a specialized degree to prepare students to work in every portion of the hospitality industry.
■ The New England Culinary Institute offers a non-degree program http://www.neci.edu.
■ The Art Institute of New York, http://www.artinstitutes.edu/newyork or PCDI Professional Career Development Institute, http://www.online-education.net, offer courses online.
Step 2: Prepare your menu
While it may seem early to think about the food you will be serving, preparing a menu helps with other planning. Many times the menu will dictate space requirements, equipment needs, staffing levels and suppliers. Do not neglect to research other local restaurants' menus to ensure your price points are competitive.
Step 3: Research cost of equipment and food
The most critical items for a restaurant include refrigerators, freezers, stoves, ovens, dishwashers and storage units. There is a wide range of equipment available, from new to "pre-owned." Do not be afraid to consider purchasing equipment through auctions or classified ads. Some helpful sites include http://www.allianceauction.com and http://www.buyrestaurantsupply.com. If you are planning to attend an auction, most auction houses allow you to visit the day before and inspect the equipment on offer.
Step 4: Write a business plan
A business plan is crucial for getting financing from a bank or other sources. It also helps to get a detailed understanding of start-up and operating costs for the first year in business. The Small Business Administration, http://www.sba.gov offers useful tools. While these steps are time consuming and may seem daunting, they are a crucial investment before you invest the dollars. Use the resources available, including your Bielat & Santore professional, to make the job manageable.
Bielat Santore & Company is a specialized real estate firm that has serviced the food and beverage industry for over 30 years with brokerage, consulting and financing strategies.