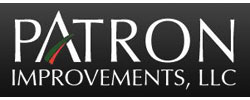 San Antonio, TX (PRWEB) July 02, 2012
Patron Improvements, LLC has crossed borders with remodeling projects in both the United States and Mexico for over 25 years. The home improvement team is proud to announce the grand opening of their new San Antonio office. After serving the residential and commercial building and remodeling markets in various international regions, they hope to establish a new presence in the South Texas area for their unique remodeling vision.
Allowing clients full creative control of any project, the architects of Patron Improvements, LLC implement their unique knowledge of both Mexican and American architectural styles into custom designs. Whether homeowners envision a dream patio, a new backyard pool, or a complete remodel of a kitchen or bathroom, Patron Improvements, LLC will work with clients to realize their optimal structural concepts.
The company considers customer service a priority, and communicates with their clients through each step of any project with detailed information. They offer free consultations and references, allowing customers to see the quality of their work for themselves. Patron Improvements, LLC is accredited with the Better Business Bureau, and the organization shows no complaints filed against them.
Patron Improvements, LLC partners with other successful area companies known to produce quality home improvement features. Keith Zars Pools, the 11th largest swimming pool builder in the nation, collaborates with Patron Improvements, LLC to install backyard pools and spas with an emphasis on resort style. Keystone Granite specializes in solid surface, recycled, natural, and engineered stone countertops. Equinox Louvered Roof provides an extensive line of shade structures, while Flooring Services SW offers full-service floor installation. Patron Improvements, LLC also cooperates with The Wright Ideas interior design firm for intelligent remodeling consultations.
About the company:
Patron Improvements, LLC brings the best San Antonio has to offer for construction and remodeling projects. They partner with the best local companies in their respective industries so their clients get their 25+ years experience and the extensive experience of their partners. Patron Improvements, LLC's extensive project experience in the United States and Mexico has given their team vast knowledge of many different types and styles of design and construction for ground up construction and all sizes and scales of remodeling. They are located at 12053 Starcrest Dr, San Antonio, Texas. To schedule a free consultation call (210) 201-7363 or visit our website at http://www.homeremodelingsatx.com.