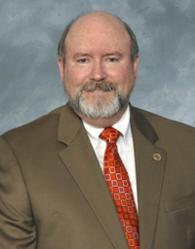 Dallas, TX (PRWEB) July 02, 2012
San Antonio area certified public accountant, Fred Timmons, is the new chairman of the Texas Society of Certified Public Accountants (TSCPA) for the 2012-2013 year.
Timmons, a partner of Tsakopulous, Brown, Schott and Anchors, has a 20-year history with TSCPA and the San Antonio Chapter. He will serve a one-year term as the Society's volunteer leader and chair the organization's board of directors, which sets policy, manages programs and oversees activities designed to serve the state's CPAs.
He was president of the San Antonio Chapter in 2002-2003 after holding all other officer positions and volunteering with various chapter committees. During his tenure, the chapter was presented with TSCPA's Large Chapter Award.
Timmons also received the chapter Meritorious Service to the Profession Award in 2008 and the chapter Distinguished Service for CPE Award in 1994-95. His service to TSPCA began with his involvement on the CPE Board of Governors, which became the CPE Advisory Board. He served on it for seven years and became chair in 2001-2002.
Timmons was on the TSCPA Executive Board as an appointed member, as well as an elected member for one year, serving continuously on the Executive Board from 2004 to 2008.
He is currently a member of the TSCPA Strategic Planning Committee, the CPE Advisory Board and the Practice Issues Committee. Timmons also has been on the TSCPA Board of Directors consecutively since 1998.
Born in Waco and raised in Irving, Texas, Timmons graduated from Southwest Texas State University (now Texas State University) in San Marcos, Texas.
ABOUT TSCPA
TSCPA (http://www.tscpa.org) is a nonprofit, voluntary, professional organization representing Texas CPAs. The society has 20 local chapters statewide and more than 28,000 members, one of the largest in-state memberships of any state CPA society in the United States. TSCPA is committed to serving the public interest with programs that advance the highest standards of ethics and practice within the CPA profession.
# # #