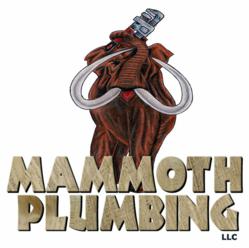 Houston, TX (PRWEB) July 02, 2012
Mammoth Plumbing now has the ability to install revolutionary tankless water heaters as one a plumbing company in Houston. Plumbers in Houston have increased sales of tankless water heaters because tankless water heaters are more efficient and heat water using less energy than standard tank water heaters.
Plumbing contractors are increasingly encouraging their customers to switch from a standard tank water heater to tankless water heaters for many reasons, but every reason boils down to efficiency. Tankless water heaters create more hot water for a home or business and cost less to make that hot water. Mammoth Plumbing, one of the premier plumbers in Houston, knows that up to 30% of a home's energy costs come from heating water. Tankless water heaters are also almost 25% more efficient than a standard tank water heater that runs on natural gas, meaning the average annual savings could be $50 or more. Tankless water heaters also last up to 20 years, resulting in an overall savings of $1000 or more over the lifetime of the tankless water heater.
Plumbing contractors also show that tankless water heaters can supply larger volumes of hot water than their standard tank counterparts. Some tankless water heaters advertise they can supply up to 9 gallons of hot water per minute, a volume that would drain a standard 40 gallon tank water heater in less than 5 minutes. While this volume is quite extreme, plumbing contractors use it to illustrate how well tankless water heaters can supply hot water and adequately meet demand.
Author Resource
For more information, please visit: http://www.mammothplumbing.com