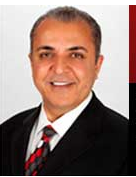 This is an amazing opportunity for people to get a clean slate with the IRS...
Fort Lauderdale, FL (PRWEB) July 03, 2012
The Fort Lauderdale based Certified Public Accounting firm http://www.frankguttacpa.com, has announced a new program to help people take advantage of new IRS Fresh Start Program.
The new service is ideal for people in default or behind on their taxes or facing IRS problems and need immediate help.
With over 25 years of experience in dealing with the IRS tax code, the professional accountants with the firm can work on your behalf with the IRS to help settle your tax debt.
According to the site, confusion about the tax law, wage garnishments, bank account liens and the fear that the IRS can instill all combine to make tax problems incredibly challenging.
The IRS is offering a new program known as Fresh Start that is changing what has made forgiveness possible for many Americans. The accountants with FrankGuttaCPA.com of Fort Lauderdale are accepting applicants nationally and offering help to take advantage of this unique opportunity to eliminate tax problems.
Founder of the firm, Frank Gutta says; "This is an amazing opportunity for people to take advantage of while available in order to achieve a clean slate with the IRS."
The limited time program can help applicants in the following ways:

Prevent and reverse wage garnishments
Avoid levies against your bank account(s)
Take care of back tax return filings
Negotiate a payment plan with the IRS and make arrangements for future payments
Field all IRS compromise offers
Get you access to your IRS master file
About FrankGuttaCPA.com:
The popular accountant firm has been helping families and businesses nationally keep more of what they earn for over 20 years. The popular C.P.A. firm prides itself on providing trustworthy support services that are never more than a phone call away.
Contact:
Frank Gutta, Founder & C.P.A.
954-452-8813
http://www.frankguttacpa.com