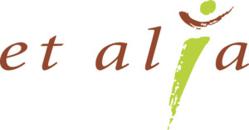 We are constantly innovating and striving to enhance our support offerings, and the Partner Center of Expertise certification better allows us to provide predictability, flexibility, and stability in our support
Milwaukee, WI (PRWEB) July 02, 2012
et alia, LLC, an SAP® channel partner, today announced it has achieved Partner Center of Expertise certification from SAP AG. Following an extensive audit of its service and support organization, et alia has been verified as offering support to its customers in accordance with SAP's current technical and organizational standards.
The Partner Center of Expertise certification is offered by the SAP Active Global Support organization, supported by SAP's Partner Services Delivery team. It covers a channel partner's entire support center, including support staff, support processes and infrastructure. Certification validates that et alia's support organization fulfills the minimum requirements needed to provide high-quality support services to its customers for SAP Business All-in-One solutions. The certification will become mandatory for all partners selling, providing and delivering compliant customer support processes.
"et alia is pleased to have earned Partner Center of Expertise certification from SAP, as it is an essential step in helping ensure we are able to provide our customers with end-to-end support for their entire SAP landscape," says Allen Padilla, Director of Basis Services & Information Technology at et alia, LLC. "We are constantly innovating and striving to enhance our support offerings, and the Partner Center of Expertise certification better allows us to provide predictability, flexibility, and stability in our support."
To qualify for this certification, et alia uses SAP Solution Manager as a key element of its support infrastructure. Partner Center of Expertise certification is valid for two years.
About et alia
As an SAP channel partner, et alia, LLC is committed to helping companies transform function into value. Combining extensive experience with SAP solutions with years of construction industry expertise, et alia created CREW, a comprehensive, integrated, and qualified SAP Business All-in-One partner solution for the construction industry that combines the functionality, technology, and flexibility growth-oriented companies demand. CREW allows construction companies throughout North America to accurately manage people, projects, and performance, enabling them to enhance their operations, improve efficiency, and increase their bottom line.
To learn more please visit: http://www.etalia.com
Follow us on Twitter: https://twitter.com/#!/et_alia_CREW
CREW, et alia, LLC, and other products and services mentioned herein as well as their respective logos are service marks, trademarks, or registered trademarks of et alia, llc. SAP and all SAP logos are trademarks or registered trademarks of SAP AG in Germany and in several other countries. All other product and service names mentioned are the trademarks of their respective companies.