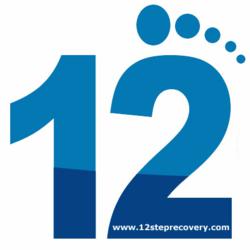 I learned some new methods of meditating from other members.
Seal Beach, CA (PRWEB) July 03, 2012
Resisting the effects of stressful situations and temptations in many forms is difficult for most people, but this is particularly true for those who suffer from any sort of addiction. Meditation can help individuals center their thoughts and control their mental, emotional, psychological and physiological responses to stress and anxiety and help them resist cravings as they walk the road of the 12 steps and recovery from their affliction. Everyone can find daily inspiration and comments about meditation at the website. They can also find information about individuals' experiences with meditation on the postings on the Forum, the comments in the groups in the Community, the writings on the Blog, or recordings via the Podcasts. Individuals can schedule meditation events using the Calendar and one could even purchase literature on the topic from the onsite store.
Daily meditations at the site often focus on principals found in publications such as the books Alcoholics Anonymous and Narcotics Anonymous. Many individuals may be wondering what it is like to meditate and how it can help them on their road to recovery. When they visit the website they can find posts about what meditation is like in the forum and blogs. A member recently wrote at The 12 Step Blogs, "Today at my 12 step workshop we did our third step. We went to this beautiful chapel at the campus where our workshop is located and we said the third step prayer as a group first. After that, we were able just to sit and pray, and meditate for a few minutes. …It was wonderful, I felt weightless like I had 100lbs lifted off me, I felt like I could just float away I was so light. Everyone was telling me how wonderful it was but I didn't really know until I felt it." They can also find out what did and did not work for others by reading their posts and posting their own questions and comments in the site's forum. One poster had this to say about meditation, "I have 14 days sober on Sunday. That is the longest I've had since August. …My cravings have pretty much lifted, except in times of real loneliness and boredom--usually on the weekends. But I am meditating and trying relaxation techniques for the first time ever, and they seem to be working."
Meditation, prayer, breathing exercises, can all help everyone deal with stress and anxiety that they face when they learn to cope with temptations from addiction. It is all part of the reflection that is described in the Steps and that are necessary to recover from addiction and to grow stronger.
Anyone can sign up for an account, or learn more about how all of the wonderful resources that are available at this online community can help everyone win the fight with addiction, by visiting the website..
About 12 Step Recovery:
12StepRecovery.com is a web-based community for all persons in any 12 Step fellowship. It is free of charge and provides a space for members to share their thoughts and feelings anonymously in a safe environment. This website provides a space to blog, a forum, a chat and other features for the 12 Step community.