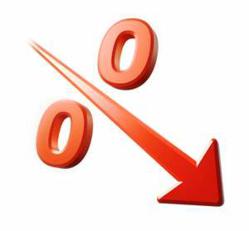 Toronto, Ontario (PRWEB) July 02, 2012
Earlier this year, five of the major banks in Canada including the Bank of Montreal decided to decrease their interest rate to a historical low 2.99%. More banks and institutions followed suit and it seemed as if the rates would remain low for a long time to come. However, many economists predict that the only direction mortgage rates will be going now is upwards. Based on the recent changes in mortgage policies, Syndicate Mortgages, one of the prestigious mortgage brokerages in Canada sheds light on factors that have kept mortgage rates down and how they will be affected.
Economy is one of the primary factors in this aspect. Generally, lower interest rates indicate a weakening economy. This is how banks and financial institutions attempt to keep the economy stable by encouraging people to lend more. While the Canadian economy has fared well over the year, the lower interest rates are seen as an impact of the US economy.
Explaining why the US economy can affect Canada mortgage rates, the spokesperson for Syndicate Mortgages said, "The US is our biggest trade partner. Anything that happens there affects our currency or economy in a way or another. It is true that our economy remained unshaken during the bigger crisis, it is unlikely that it will remain so forever."
Another major reason behind plunging interest rates and mortgage rates in Canada is a decline in bond yields. The bond market literally drives long-term fixed mortgage rates. Due to the global crisis and shaky stock market condition, many investors deem the Canadian bond market as a safe place to invest their money. This has given bond prices a sudden boost and consequently the yield has taken a downward dive.
Also, the spokesperson also indicated that the lower interest rate in January was also due to a slower market at that time of the year. "The beginning of the year is typically a time when the mortgage market is slower than the rest of the year. This is where most banks try to pick up the competition. This is also one of the primary explanations behind the record low interest rate despite record high household debt in the country," said the spokesperson.
Many people consider the change was long term and low prices would prevail. However, most of the banks decided to rethink their decision and increase their rates in fear of a housing bubble similar to the US housing crash. Now with the new mortgage policies involving stricter laws regarding amortization period and refinancing amount, it is expected that the banks will have to trim down their mortgage rates a little further.
This is once again an attempt to keep new lenders coming despite the tightened mortgage policy introduced in June. Many analysts fear that this may further increase household debt. However, in a report published by CAAMP Canadian Association of Accredited Mortgage Professionals, Canadian's have shown more responsible behavior as a good percentage of borrowers chose to increase their regular payments or are paying in lump sum in order to reduce their debt.
While a sudden rise in interest rate is not expected any sooner, Canadian lenders seem to be quite responsible and confident about their own debt situation. The CAAMP survey also indicated that the responsible behavior indicates that Canadians might be ready for a slight and gradual increase in the rates.
Contrary to this belief, the spokesperson for Syndicate Mortgages said, "We can easily say that a large portion of Canadian households won't be able to handle a slight two percent point increase in the rate. While it is too early to conclude whether the rates will rise or fall, right now it is best if they stay low."
About Syndicate Mortgages Inc.
Syndicate Mortgages Inc. is one of the leading Canadian mortgage brokerage firms. Founded in 2008 in Ontario, the company specializes in residential, commercial and construction financing across Canada. With years of experience and expertise in the mortgage industry, and access to an array of lending institutions across Canada, Syndicate is known for finding the best mortgage rates for their customers. Syndicate has branch locations across Canada.