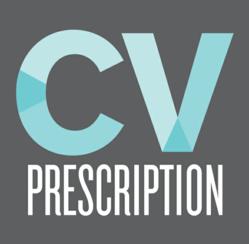 (PRWEB) July 10, 2012
CV Prescription – http://www.cvprescription.com, a site dedicated to showcasing healthcare professionals, has been added to the website of School of Health Related Professions, University of Medicine and Dentistry of New Jersey as a beneficial resource for current and former students.
With CV Prescription, job seekers in the competitive medical field can create a complete professional profile or CV (Latin for curriculum vitae, meaning the course of my life) which is easy for employers and recruiters to access and navigate. Using a variety of templates, CV Prescription members can post their achievements and talents, including a cover letter, photo, letters of recommendation, honors and awards, transcripts, volunteer activities and more.
Additional benefits include: CV Prescription users receive a personalized link which can be sent directly to recruiters and employers. All information is stored for the duration of a user's membership which allows for easy access to critical documents. Users also have the ability to save their CV/Resume in PDF format and print their CV/Resume directly from the site.
CV Prescription is a free site, with reasonably priced upgrades that allows members to post videos or more detailed descriptions of their accomplishments. For a free two month upgrade on the Classic or Premier package, please enter promotional code: M1234S.