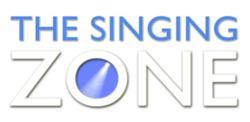 Beverly Hills, CA (PRWEB) July 04, 2012
World renowned vocal coach, Per Bristow, creator of The Bristow Voice Method, the online singing program Sing with Freedom and TheSingingZone.com has recently released a video in which he answers the question, "Do you have any quick tips on how to sing high notes like Bon Jovi or Sebastian Bach from Skid Row?" Bristow's methods of voice training are based on kinesthetic (physical) awareness and the development of the muscles necessary in order to sing well, and incorporates that into the content of his answer. Bristow approaches the question with finesse and offers up a new possibility of how to approach singing technique.
Bristow begins by demonstrating at the piano, using the song "I Remember You" by Skid Row. It's a classic rock song and serves well to help rock singers sing high notes. Although Bristow states that it certainly depends on where the listener is at as to his exact instructions or assessment, he does delve into what may seem like a backwards approach for many singers. Singers, especially ones who may not yet know how to sing well, as Bristow shows, may try to immediately belt out the notes and just go for it. Yet as the video suggests, this could be damaging and frankly uncomfortable.
"I often see singers who have not yet developed the muscle strength for these big high notes just go for it, for that passion, and it creates incredible amounts of tension and strain," says Bristow. "What we want is to train and develop those muscles first. Sometimes you have to pull back and start simpler in order to get better results."
He then goes on to explain how learning to sing the notes softly and simply will train your muscles how to eventually handle the big powerful, passionate notes. He suggests coming from a quieter place and removing the vocal effects, mastering that and then building distortion, power, volume, etc from there. It is clear that Bristow's methods debunk the traditional thinking and rock singers looking for singing tips may find these ideas revelatory. He even delves a bit into the idea of using falsetto for male rock singers. The demonstration of all this offers proof of what Bristow discusses and he tackles the song adeptly.
"My goal is to get singers, and everyone really, to investigate what they've been told for so many years, to become aware of what their body actually does. Hopefully a new way of thinking can lead to a new way of training and open the door to more powerful singing," says Bristow.
Bristow's "quick tip" in the video points to the idea that there may not be any "quick tips." The solution, as he poses, is training. This all makes sense considering Bristows philosophy on developing muscle awareness and expanding functionality through releasing tension and strain.
The video, is fairly short, is set-up in interview format, and part of a larger series entitled An Evening with Per Bristow. Viewers can go to YouTube and The Singing Zone Facebook page to check it out. Since it is a series, viewers should also be on the lookout for future releases answering and debating other common questions and concerns dealing with singing tips and vocal techniques.
Per Bristow is a vocal and performance coach based in Los Angeles, California. He is the creator of The Singing with Freedom program and The Bristow Voice Method - the method that for more than 15 years, has empowered thousands of singers and speakers from over 100 nations to repair, build and free their voices. "The Bristow Voice Method is designed to bring the individual to significantly greater levels of well-being, self-confidence, creativity and health, in addition to dramatically and rapidly improve communication, presentation and performance skills." For more information on any of these programs, please visit http://www.TheSingingZone.com or http://www.PerBristow.com.