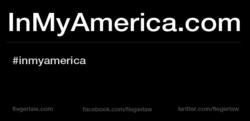 SOUTHFIELD, MI (PRWEB) July 03, 2012
Geoff Fieger who is Michigan's and America's leading trial attorney was seen amongst those for and in opposition of Obama's plan for healthcare in the United States; ObamaCare. During the 'Let it Rip' segment by Fox News, Fieger was seen once again standing for what he believes in, and backing up every claim with legitimacy and factual evidence on his behalf.
Touching on the reality that right now when you're fifty five years old and, by any unfortunate events become unemployed, health care coverage would be out of reach. Fieger expressed how Americans will now have access to coverage and that he can rest assured that his children will have coverage should they ever undergo the misfortune of finding themselves unemployed as well.
"Starting in 2014, this law will offer you an array of quality, affordable, private health insurance plans to choose from," said President Obama.
Republicans however don't see eye to eye on the plan and have one simple initiative on how they intend to defend themselves against the law; replace President Obama. Rocky Raczkowski, who is Michigan's GOP, was quick on the Republicans behalf to say Obama was wrong and that this is a tax; affirming that the only option that they presently have is to repeal ObamaCare immediately through Romney.
It wasn't enough to quiet Fieger however, as he whole-heartedly as an Obama proponent and lifetime Democratic pointed out how Republicans continue to launch massive campaigns against laws such as ObamaCare, but not once have they provided a viable solution during their argument.
"I don't understand the opposition to a law that provides universal healthcare to Americans. People should be ecstatic," said Fieger.
Supporters of Fieger and his stance on ObamaCare took to his official Facebook Page sharing their thoughts:
"I Saw you on "let it rip" last night. You were the only adult in the room!" and,
"Wow, great interview and you ruled the conversation. Good way to get your point across, YOU ROCK!!!!"
The appearance on Fox's 'Let it Rip' segment on ObamaCare comes at a perfect time for Fieger as he's been stirring up quite the commotion nationwide with a commercial and recently launched website titled "In My America" that shows him declaring Obama critics as racists. During the interview with Fox, Fieger references a conversation with a lady that was against ObamaCare. When asked whether she had current health care coverage, she replied no. Fieger attributes the lack of support for the law, simply because it's from Obama.
For more information on Geoffrey Fieger, In My America, or Fieger Law, visit:
http://www.inmyamerica.com
http://www.fiegerlaw.com
http://www.facebook.com/fiegerlaw
http://www.twitter.com/fiegerlaw