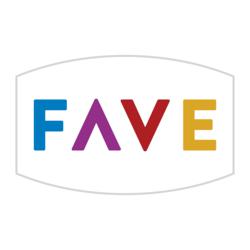 Naples, Fla. (PRWEB) July 05, 2012
FAVE TV, the cable and satellite alternative for family programming, adds ASPiRE to their programming lineup. The network is newly launched by entrepreneur and NBA Hall of Famer Earvin "Magic" Johnson. It offers original and acquired programming in the categories of movies, documentaries, short films, music, comedy, faith and inspiration, and visual and performing arts.
"We are thrilled to add a vibrant, new network like ASPiRE to our lineup," says Brian Collins, Executive Vice President of Programming at FAVE. "Serving our viewership and continuously growing our brand by adding diverse, family-friendly content is what FAVE is all about."
ASPiRE is a channel that celebrates African-American heritage, groundbreaking achievements, and the talents that have helped shape American culture. It dedicates itself to delivering entertaining and positive programming and creating opportunities for the next generation. Grounded in family, faith, and positive images of the African-American community, ASPiRE creates an uplifting entertainment environment.
"ASPiRE will allow us to continue to make a great impact in the urban community and beyond," says Johnson. He adds that it will be a network for encouraging and challenging viewers to reach for their dreams.
Subscribers will have access to groundbreaking documentaries and films that positively reflect the African-American community. Programming such as The Flip Wilson Show, Soul Train, and The Bill Cosby Show are also staples of ASPiRE.
This is the latest addition to FAVE's lineup since the service launched in early 2012. FAVE provides a strong selection of carefully considered, quality channels and carries the Parents Television Council's® Entertainment Seal of Approval™, which recognizes quality and social responsibility in programming.
ASPiRE is included in FAVE's standard programming package on channel number 114 beginning June 27.
About FAVE TV:
FAVE TV utilizes your high-speed Internet connection to deliver popular programming to your television and is owned and operated by Sky Angel US LLC®. FAVE takes a fresh approach by offering a television service that's designed with families in mind. With nationwide coverage, FAVE makes it easy for families to consider an alternative to traditional cable and satellite. For a fun, family-minded solution to home entertainment, visit http://www.favetv.com or call
(855) 246-3283 / (855) 2GO-FAVE. For the latest news, follow @FAVETV on Twitter and 'like' us on Facebook.
About ASPiRE:
Spearheaded by entrepreneur and NBA Hall of Famer Earvin "Magic" Johnson, in partnership with GMC TV, ASPiRE delivers enlightening, entertaining and positive programming to African-American families that includes movies, documentaries, short films, music, comedy, visual and performing arts, and faith and inspirational programs. ASPiRE celebrates African-American heritage and groundbreaking cultural achievements and will create new opportunities for the next generation of African-American visionaries. For more information, visit http://www.aspire.tv.