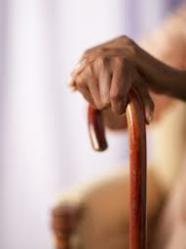 growing evidence that the devices can break down early and expose patients to dangerous metallic particles
San Diego, CA (PRWEB) July 05, 2012
The media spotlight is often a double-edged sword. No one knows this better than Vernon Lerew and people who filed a DePuy Hip Replacement lawsuit. And yet, the real story here is being overlooked according to Sean Burke of AttorneyOne.
According to court documents, on May 14th, 2012, a York, Pa. man, Vernon Lerew, filed a lawsuit in Pennsylvania Eastern District Court (case no. 2:2012cv02617) alleging he suffered serious injuries from DePuy ASR Hip Replacement defective device. Lerew underwent hip replacement surgery in June 2008. In January 2012 plaintiff had to undergo a second surgery to replace the allegedly defective device. The lawsuit alleges several complications from DePuy ASR Hip Replacement including metal poisoning, metalosis, extreme pain and suffering.
Several lawsuits have been filed against DePuy Orthopeadics, a subsidiary of Johnson & Johnson, alleging that its ASR hip replacement (multi district litigation MDL 2197) and the metal-on-metal Pinnacle hip replacement systems (multidistrict litigation MDL 2244) were defectively designed. In August 2010, the DePuy ASR hip replacements were recalled.
AttorneyOne.com, a recognized authority on law, can provide helpful advice and simple solutions including how to get in contact with legal counsel so that, in case of severe alleged adverse events from DePuy Hip Replacement, someone can easily and inexpensively deal with it. As Mr. Burke, director of Media Relations for AttorneyOne.com, added, "What all this information really illustrates is that alleged threat from DePuy Hip Replacement remains. For that reason, our focus should squarely fall on getting the word out and assisting people in finding the right legal assistance."
On June 29th, 2012, CBS reported that a panel of health experts advising the U.S. Food and Drug Administration said there are few reasons to continue using metal-on-metal hip implants, amid growing evidence that the devices can break down early and expose patients to dangerous metallic particles.
AttorneyOne.com has further information on DePuy Hip Replacement lawsuits including how to get in contact with legal counsel.
Headquartered in San Diego, CA Attorney One was founded in 2004 and is not a law firm. They offer a nationwide legal service which helps consumers find the best representation for their legal needs. You can learn more about Attorney One at our website http://www.attorneyone.com. You can also find us on Facebook at http://www.facebook.com/AttorneyOne. Checkout earlier news from us at http://www.prweb.com/releases/2012/7/prweb9660698.htm.