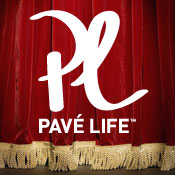 Pavé Life offers exclusive discounts, making it a breeze to find tickets to venues nationwide at 40% to 65% off
Darien, CT (PRWEB) July 03, 2012
Pavé Life, a website offering exclusive discounts on theaters, symphonies, operas, comedy shows, art museums and more, is offering a free $20 credit when you sign up today. The site aggregates the performing arts and culture ticketing spaces across the country, bringing savings of up to 65% off to local and national events.
"Pavé Life is designed for people who enjoy the arts and culture, whether it's opera, symphony, ballet, art museums or the theater," says Pavé Life CEO David Hack. "We want more people to enjoy a great night out full of arts events, and to do so more often, by giving them access to the best shows and performances at deep discounts." Visit http://www.pavelife.com today to view local arts and cultural offers.
In addition to access to the very best deals in arts and entertainment, the website will soon offer packages involving premium restaurants and luxury hotels, so subscribers can transform their experience into a "glittering night." Pavé Life offers exclusive discounts for all subscribers, making it a breeze to find tickets to venues nationwide at 40% to 65% off. Interested in becoming a partner? Join the hundreds of organizations partnered with Pavé Life to "play to a full house every night" plus help others experience premium entertainment for less.
Purchasing tickets through Pavé Life allows customers to bypass other ticket sites that increase ticket prices, which often leads to performers with a less than full house and less of the profits going to the artists themselves. Louis C.K., the renowned comedian and actor, has found a way to combat this by employing a new method of distributing tickets to his latest stand-up show: he's selling them himself. After only two days selling $45 tickets to his latest tour on his website, 100,000 tickets were sold, making him $4.5 million.
After cultivating a successful comedy career through stand-up, television, and movies, C.K. said that his main object has been to "bring the price of tickets down and make them easier and less complicated to buy," according to his website.
C.K. is taking on Ticketmaster, the ticket-selling conglomerate, and scalpers who "just [flip tickets] for twice the price from a thousand miles away," making attending shows inconvenient and expensive for fans. He and other entertainers have been making forays into new avenues to benefit consumers and lower prices.
This isn't the first time C.K. and others have tried their best to find discounts and make entertainment affordable. His last special, Live at the Beacon, was distributed for only $5 on his website— a tenacious move emulated by well-known comedians Aziz Ansari and Jim Gaffigan.
The list of entertainers, artists, theatres, and other pricey venues willing to give customers optimum service for less is a small one, however. While ticket resellers and others profit off of cheaper events, those seeking first-class entertainment usually must pay exorbitant prices. Pavé Life offers a great alternative for people who want to experience premium entertainment for a fraction of the cost.
"Either way, I still make a whole lot more than my grandfather who taught math and raised chickens in Michigan," wrote the comedian on his website. "I hope to see you all on the road."