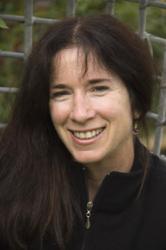 The one thing consistent about travel is that it is not consistent.
San Francisco, CA (PRWEB) July 03, 2012
Tours.com's Travel-Intel found some revealing new benchmark studies and surveys recently that show some surprising new trends. First, more Americans than not are planning a summer vacation this year (57%) – up three ticks from last year. (Conversely, the number of Americans surveyed who say they cannot take a summer holiday is down a full 10 points from 2010.)
So where are they going? Travel-Intel checks the top five summer vacay searches as tallied by HotelsandResorts.com.
Similarly, Travel-Intel pored over a new benchmark study that shows where air ticket prices are on the rise and where they are falling. Could Paris be the sleeper bargain of the year?
Travel-Intel's July 1 issue also sends reports from a look deep inside Ethiopia to bring news about hotel development in Addis Ababa and airline growth through that country's proud flagship, Ethiopian Airlines. The travel industry newsletter reviewed the five top hotels in Addis Ababa and also sat with top strategists inside Ethiopian Airlines to find out what allows this company to operate in the black with plans to double its fleet in coming years while legacy carriers around the world are pulling back.
The newsletter then looks at summer – in Italy, that is, with a round-up of the most compelling music and arts festivals to catch and some amazing value packages offered at such atmospheric hotels as Il Salviatino and Palazzo Verona, veritable museums of hospitality. The properties are part of the exclusive Kurtz-Ahlers collection and perfectly centered for savoring the music and art celebrations in Italy this summer.
Travel-Intel sends its reporters around the world to get the latest news in travel first hand, by visiting the great cities of the world, testing the products, and interviewing the people behind the emerging trends in travel. The publication goes out twice a month to the travel industry to keep more than 100,000 North American travel agents and travel sellers up on what's happening in the constantly changing world of travel. Travel-Intel then gets posted on Tours.com for those seeking answers through Tours.com's comprehensive directory of tour companies and travel information.
Recent issues of Travel-Intel have looked at the changing trends in the cruise, hospitality and airline industries, and featured destination close-ups. Current features and archives can be viewed at http://www.travel-intel.com.
"The one thing consistent about travel is that it is not consistent. It is changing every day and it's a new world every day for those trying to make travel plans. We try to keep up with what is happening by being on the scene and talking to the leaders of tourism and hospitality so we can get the news out to quickly and directly to the people who need it most," says Lark Ellen Gould, content director for Travel-Intel and Tours.com.
Gould, a veteran travel journalist who has been covering the travel industry for more than 20 years, brings her incisive perspective to the publication and emails it on the 1st and 15th of each month to more than 100,000 travel agents in the U.S. and Canada, before posting the travelzine on Tours.com.
Tours.com is the worldwide directory of travel. As the most comprehensive tour and travel directory out there Tours.com has been operating since 1995 with a deep and searchable database of tours and tour companies according to company, region and experience. Tours.com features of directory 8,000 tour companies around the world. It is also a one-stop resource for visa information, important phone numbers for travelers, regional experts, and travel agents certified with in-depth knowledge in their chosen areas.
For more information visit http://www.tours.com.
Tours.com
Press Contact: Maria Polk
maria(at)tours(dot)com