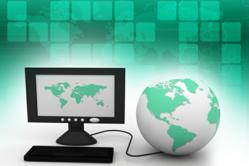 With each new market we grow by proving that our system for lead generation is better than anyone else's." Diana Kirakosyan
(PRWEB) July 05, 2012
Online affiliate marketing Leader, T3Leads, recently announced that they are now accepting payday loan leads for all Canadian provinces. Previously they were limited to Nova Scotia, Manitoba, Alberta, British Columbia and Ontario.
The T3Leads' affiliate network now generates payday loan leads for the U.S., U.K. and now entire Canadian markets.
Senior UK Payday Loan Product Manager, Diana Kirakosyan, expressed excitement at the increased coverage and the potential for growth. "With each new market we grow by proving that our system for lead generation is better than anyone else's."
T3Leads matches affiliate marketers with businesses, in this case, payday loan lenders, who are looking to expand their business. It uses sophisticated web design and back-end technology to offer the most productive and user-friendly lead generation system available.
T3Leads utilizes a proprietary platform wherein affiliate marketers customize T3 designed sites, or they may create their own. For those that create their own it is a host and POST system. This combination of websites results in lead traffic of the highest caliber.
T3Leads is located in Encino, California.