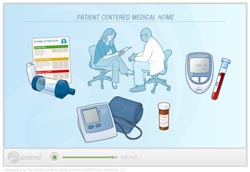 Our solution is a platform to ensure patients are being cared for when they're at home managing their diseases, rehabbing, or simply aging in place
(PRWEB) July 05, 2012
Automated Security Alert, a healthcare company based in Pittsburgh, Pennsylvania has announced that in their mission to help seniors and the physically disabled to stay in their own homes, are allowing their clients to create a responder list. This new approach is improving the outcome of client care. Some medical alarm companies will send an ambulance when a medical alarm button is pressed, without assessing the situation to see if an ambulance is actually needed. Sometimes, not realizing how serious a situation may be, seniors fail to push their button thinking that they don't need an ambulance and don't get the help they need. By providing a dedicated responder list, Automated Security Alert allows their clients to push the button on their medical alarm to establish two-way voice communication to speak the client and find out what is needed. The responders can be anyone whom the client chooses, such as physicians and family members. This can allow a client the freedom to let someone know they aren't feeling well or to get help in the event of a major injury or illness because sometimes early symptoms of major medical problems can start out as not seemingly serious.
Jason Seyler, Automated Security Alert's Director of Life Safety said, "Taking time to prepare the appropriate responder list is important. We want to make sure we can send the fastest help and then notify the pertinent people within the family. Our solution is a platform to ensure patients are being cared for when they're at home managing their diseases, rehabbing, or simply aging in place. We fit into the Coleman and Naylor care transition models, by preventing emergency room visits and readmissions. Finally, we improve outcomes. Our platform is part of the solution for these new health care models."
Automated Security Alert, Inc., has provided freedom and security since 1988 to over 60,000 consumers through the use of technology and services that enable seniors, physically-challenged persons and recovering patients to maintain an independent lifestyle in their homes. ASA's creative, dependable solutions include medical alert systems(personal emergency response systems); fall detection systems; telehealth and medication management systems, including electronic pill dispensers and monitored medication dispensers.
For further information, please contact Matthew Couillard at 1.800.338.7114.