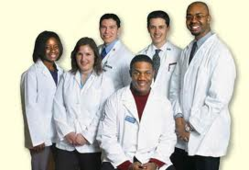 Pittsburgh, PA (PRWEB) July 10, 2012
The Pittsburgh-based company Automated Security Alert has found out some information about ambulance calls that everyone needs to know: When an ambulance is dispatched to a private home and the door is locked, EMTs have two options – the first is to shatter a window or break down a door causing hundreds of dollars of property damage and leaving the house wide open to thieves. The second option for EMTs is to not risk liability and to turn around and leave an ill or injured person abandoned.
Automated Security Alert has two options to keep their clients from being abandoned by emergency services. The first is to have the client write "forced entry allowed" on their file to eliminate the liability risk to EMTs. The second option is far more appealing: they are offering their newest product, a titanium lock box for an extra key. Although lock boxes may not be a new product, the service that Automated Security Alert is providing for them is. The company allows their client to choose the four digit combination which Automated Security Alert will keep on file, and when EMTs are dispatched, Automated Security Alert will tell the EMTs the combination so that they can enter the house without causing property damage. Jason Seyler, the company's Director of Life Safety said, "Anyone who is using the Automated Security Alert Life Safety monitoring platform, whether it be a medication dispenser, medical alarm, or telehealth device should purchase a lock box. This ensures immediate access into the home for the care team and emergency medical services."
Automated Security Alert, Inc., has provided freedom and security since 1988 to over 60,000 consumers through the use of technology and services that enable seniors, physically-challenged persons and recovering patients to maintain an independent lifestyle in their homes. ASA's creative, dependable solutions include medical alert systems(personal emergency response systems); fall detection systems; telehealth and medication management systems, including electronic pill dispensers and monitored medication dispensers.
For further information, please contact Matthew Couillard at 1.800.338.7114.