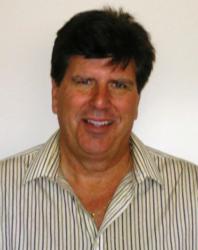 San Diego, CA (PRWEB) July 04, 2012
Hawthorne CAT continues to grow through innovative approaches that bring benefits to their customer base. Hawthorne's used equipment business allows customers to buy and sell affordable inventory leveraging Caterpillar's world-wide distribution network.
To capitalize on this opportunity, Ron Partridge was brought in as a dedicated manager to focus on Corporate Used Equipment Sales and to strengthen and develop Hawthorne's used equipment market.
Ron started in the construction equipment business in 1976. Of his 36 years in the industry, Ron spent the last 22 years as a Territory and Region Manager for Ritchie Brothers Auctioneers. Ron brings extensive industry experience as well as deep customer and equipment knowledge to his new position at Hawthorne. Dave Ness, Vice President, Hawthorne Cat states, "I am excited to add even more strength to our already excellent Used Sales team."
Ron will be joining a strong sales and marketing leadership team that consists of David Dean – Corporate New Sales Manager, Mike Carcioppolo – Corporate Rental Manager, Greg Vena – Corporate Product Support Sales Manager and Steve Dunn – Corporate Marketing Director. This position will be located in the Rancho Bernardo Headquarters and will have responsibility for used equipment sales globally.
Background
Hawthorne CAT is the authorized dealer for Caterpillar construction and power equipment in San Diego, Hawaii, Guam, Saipan and American Samoa. Hawthorne sells, rents, provides parts and service and emission solutions to various industries including heavy construction, general building construction, earthmoving, excavation, landscaping, marine, paving, waste management and power generation.