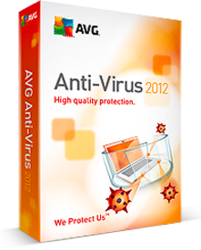 Also, for those times when you need a little more speed, you can boost your performance with just the click of a button
Scottsdale, AZ (PRWEB) July 03, 2012
This is a powerful antivirus program that is designed to run with little disruption while still protecting at all times. It is compatible with Microsoft Internet Explorer, Mozilla Firefox, and Google Chrome, and will work on virtually any Windows program. Also, this program comes in over two dozen different languages, so one can set up and monitor the program in their native tongue.
"One of the biggest selling points of the more advanced anti-virus products is that you can still run your programs that take up a bunch of memory without interruptions," said Angi Taylor with YourTimeToSucceed.com. "Previously, you had to disable your anti-virus program when you were gaming or using social media, but that is not the case anymore."
"AVG includes anti-virus, anti-malware, anti-spyware and identity production all rolled into one product. It utilizes the cloud to keep up to date with the latest viruses, which are downloaded to you in real time." Angi Taylor concludes, "Also, for those times when you need a little more speed, you can boost your performance with just the click of a button."
For more information about the AVG AntiVirus program, please visit the official site by clicking here.