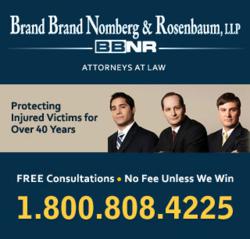 Mayor Bloomberg's proposal sets a very bad, very dangerous precedent. Soda portion control regulation is a direct threat to New Yorker's individual rights
New York, NY (PRWEB) July 10, 2012
Mayor Bloomberg as the Democrat turned Republican now serves a party with the notion that government should stay out of people's business. A pet project of the acting Mayor appears to be the exception.
Bloomberg and New York City plan to limit the serving size of soda and other sugar-sweetened beverages sold at restaurants, movie theaters, food outlets and street carts. This is to keep a check on the growing obesity epidemic, affecting millions of New Yorkers, across all age groups.
Soda is bad for us, everyone knows, but so is alcohol smoking, pollution, plastics and toxic metals. What is just as bad is the government starting on the slippery slope of taking away individual rights in the name of the public good.
When the government compelled businesses to inform the public about the contents of drinks and foods, and then calories and nutritional content, that was great! But legislation to help convince people to cut down on soda is absurd. There are probably a million more dangerous health foods and beverages being sold compared to soda. Says Brett J. Nomberg, partner and senior NYC medical malpractice attorney responsible for managing the New York Medical Malpractice department at BBNRLaw.
Brett also adds:
There are so many other things that need to be done which the government is failing to do. Plastic bottles are out of control and polluting our oceans. Where is the legislation to stop this already? Plastic containers are being used for almost all food deliveries, none of which is recycled.
But we agree that obesity is a major problem. The scariest thing to witness is child obesity across NYC. In the city, the problem seems to afflict minorities to a greater extent and this should be addressed. The Mayor can be aggressive in a campaign to stop obesity with education, commercials, and finding ways to teach people that they are directly endangering their children's health with these poor diets. We see commercials about the ill effects of smoking, but nothing on obesity and eating the right foods. Bring more education back to our television sets, our children, and most importantly, the parents. Advertise that fried chicken is great, but once a month, not once a week. Keep red meat portion control in check.
The Mayor should try to methods that are constitutional before infringing on people's rights to choose, including the right to choose unwisely. Soda Portion control is an individual's right and it should be free from government interference.
About BBNRLaw:
For over 40 years, New York Medical Malpractice lawyers at BBNR have protected those wrongfully injured by obtaining million dollar verdicts and settlements on behalf of New York Medical malpractice victims. At BBNR, every client is treated with respect and every case is aggressively prosecuted to obtain a prompt and successful result.
BBNRLaw NYC Medical Malpractice lawyers cover Birth Injuries, , Brain Injury, Dental Malpractice, Medical Malpractice, Product Liability, and Wrongful Death
"Lawyer Advertising"
"Prior results do not guarantee a similar outcome."