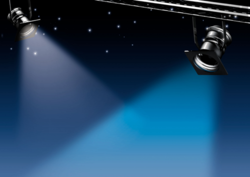 "I think a lot of people are getting excited about it," he added. "The goal is to change the way people review scripts. The traditional way is a time-consuming process that can prevent scripts from getting seen."
SANTA BARBARA, CA (PRWEB) July 09, 2012
ReadThrough.com announces its new script-performing website developed especially for screenwriters and actors. Users can safely upload their screenplay and the website instantly performs a read-through.
But, that's not all…it gets better! ReadThrough.com has made it possible to add real actors voices, music and sound effects!
ReadThrough.com was founded and developed by Guy Goldstein, a Santa Barbara screenwriter and software programmer, with a vision to make the reading process easier. This is a convenient way of reading and sharing scripts. Goldstein says, "A buddy of mine gave me his script to read, but I didn't have the time. Knowing I'd be sitting in hours of LA traffic that night, I wrote a simple version of ReadThrough and actually listened to his script while on the commute. It was so useful that I returned home and started the program."
Reading a script is not always easy, but with ReadThrough.com, it becomes a pleasure instead of an inconvenience, and it is a great way to help get your screenplay out to the right people in Hollywood.
Whether you are a writer, a producer looking for a new project, an agent, or an actor wanting to rehearse the dialogue on a script, ReadThrough.com makes script reading much easier. Writers, producers and studio executives can listen to scripts from anywhere, download mp3's, add notes and even share the read-through with others. In addition, a writer can communicate the storyline with music, sound effects and images. When casting parts, writers can readily search our database, ask friends to perform the parts, or opt to simply use our selection of computer voices.
For actors, the computer acts as a scene partner by performing cues and pausing for the actor to deliver his or her lines. Actors can download the scene or script as an mp3 and rehearse it anywhere! Additional features include: public actor profiles, voice acting in real performances, voiceovers and more.
ReadThrough.com supports PDF files, Final Draft 8, Celtx, Microsoft Word, Text and more. ReadThrough.com (Screenplaypen, LLC) was established in 2010 to give writers a quick, easy way to bring their scripts to life through online read-through, rehearsals, script sharing, and hosting actors' profiles.
For more information or to schedule a conference with founder Guy Goldstein, please email him at: guy(at)readthrough(dot)com or phone (518) 258-8823.
Website: ReadThrough.com