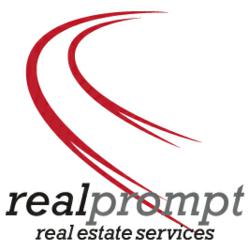 Phoenix, AZ (PRWEB) July 03, 2012
RealPrompt, home of Program HR 3648, a free nationwide short sales initiative which provides distressed homeowners with foreclsoure prevention solutions announced that Wayne Gibson, a Certified Program HR 3648 Representative, closed six short sales in first ninety days of joining the program.
"When I joined Program HR 3648, I was really just looking to add a little extra business. But as I got into it and started understanding how to work with these distressed homeowners, I started building business upon business. These folks that I'm short selling their home for now become partners or clients for life, because now we're helping them out in a tight situation," said Gibson.
"Homeowners are facing some of the toughest times of their lives. More than 830,000 families lost their home's to foreclosure over the past year; so it's comforting to know that agent-partners like Wayne Gibson share our passion for helping families in need," said Jeremy Bowman President & Co-Founder of RealPrompt Real Estate Services.
Program HR 3648 is a nationwide program which provides free short sales training, leads, direct response marketing, and short sale processing to licensed real estate agents and brokers to help guide, educate and aid the millions of distressed homeowners who are facing foreclosure.
"It's a great idea. It's a great concept. I like being able to go in and help people. I know it's always about the money and the sale, but I think part of why I'm being successful is I like to actually help people, so I kind of parlay that in," added Gibson.
Gibson encourages real estate agents and brokers, who are looking to make more money and close more listings, to consider working short sales through Program HR 3648. "As many of you know, the real estate market changes all the time and you have to wear different hats. I can tell you that if you put in the hard work, and you follow the program, the money that you invest, you'll make back ten-fold. I've been with the program for about 90 days now, and I have already closed six short sales, and again that's in 90 days," said Gibson.
"We've identified specific areas with high foreclosure filings across the country where we look to partner with top producing real estate agents and brokers to help distressed homeowners avoid foreclosure," said Woods Davis, Co-Founder & VP of Marketing at RealPrompt.
"I think as the market changes, Program HR 3648 will change with that, and become partners for life in this business," concluded Gibson.
About RealPrompt
RealPrompt Real Estate Services (Chandler, AZ) is an innovative short sale servicer that has revolutionized a free nationwide program which provides real estate agents and brokers with all of the leads, tools, training, assistance and short sale processing needed to help distressed homeowners avoid foreclosure. Through its two main divisions, Program HR 3648 and TruDocs, RealPrompt has helped over 4,000 homeowners find alternative solutions to foreclosure. For more information, visit http://www.RealPrompt.com or call 1.800.915.1988.