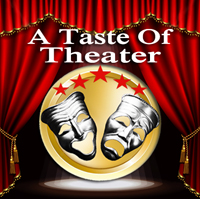 Chicago, IL (PRWEB) July 05, 2012
October 12th and 13th 2012. 9:am - 9pm A Taste of Theater will be held at the Portage Theater 4050 N. Milwaukee ave, Chicago, Il. All theater people will learn these items and more at the festival. Shelly Garrett, Jonathan Dorf, Tony Adams and Lisa Lacy will teach on the practical and theatrical use of successful script writing. Doug from the Dramatis Guild will discuss what it will take to register with their organization. These are some of the topics the panelist will cover.
Scripts Panel.
A. What is the proper script format?
B. How to properly tell a story?
C. How many "Acts" should a play have?
Mike Regan will teach on Lights and sound from working major concerts from Kelly Clarkson to operating lights and sound to a stage play. These are some of the topics the panelist will cover.
Lights & Sound.
A. The importance of lights in the play.
B. How to use colors for scenes
C. When or not to use or hire a light technician.
Shelly Garret, Actors Equity and Nambi Kelly will discuss who to use in production. Actors Equity will let you know what it takes to become a member. These are some of the topics the panelist will cover.
Personnel and Actors / Famous or not / Union or Non Union
A. Casting my show?
B. Using "celebrity" actors?
C. Why use a "celebrity" actors?
Shelly Garrett and the American Association of Community theaters will advise how todeal with union and non union theaters. They will cover more in depth what a theater rental contract should include and not include.
Dealing with Venue's. Expectations of Both parties.
A. Where to book a play?
B. Which theaters should to avoid and why?
C. Use of "union" or "non-union" stagehands?
Mike O'quendo will discuss what to do in order to be successful financially. Lisa Lacy brings to the table a non for profit status on writing grants for funding. Shelly will speak on getting sponsorship. Mike will also explain forecasting and what type of audience to expect and how to make a budget.
Funding your Event / forecasting / traffic / audience
A. Should I use my own financing for my show?
B. Should I find other financing for my show? (If so, how?)
C. How do I price my show to the public?
Doris Garrett will show practical changes actors can do to stay within the confines of the dramaturg for the play. Here are more topics they will cover in this panel.
Costumes and Props Panel Here is a list of things you will learn from this panel
A. How do I acquire a SET and PROPS for my show?
B. What type of costumes will my actors need?
C. Who will pay for them or do I let them use what they already have?
Cynthia Williams area is branding the product and why its important. Chad will discuss marketing from a major theater house and how they market each production to the community. Shelly will discuss how to market a play to an urban community and how to create a demand.
Branding / Advertising / Promotion
A. Marketing a production?
B. What is the "proper" radio commercial?
C. Using print advertising (Newspapers)
This panel will cover one of the most essential part of your play. Sound. Uses of sound effects and legal to use and working with recorded music. What needs to be done to legally use someone else's music. Other topics this panel will discuss:
Live Music, Pre-Recorded music, Sound Effects & Video, Stage Managing. Here is a list of things you will learn from this panel
A. Travelling with a Sound Package or Rent it?
B. Production crew
C. Expectations of a stage manager?
The nuts and bolts of your production is the business. What liability and legal issues to avoid being sued. More topics include:
Business Side / Tickets, copyrights, Legal
A. How to get an agent.
B. Children actors and legal liability to use them.
C. Personal and business liability.
Shelly Garrett will discuss what is needed to get out on the road and how to manage expenses and staff.
Touring Your Play Here is a list of things you will learn from this panel
A. Joining Ticketmaster?
B. Use a promoter?
C. Tour manager?
All of these items and more will be the focus for all levels of theater personnel. The event will center around what is needed to stay in the theater business and how to minimize cost.