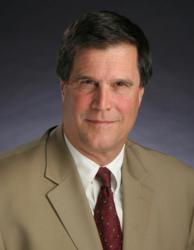 Change title for deceased spouse by Affidavit Death of Joint Tenant.
Irvine, CA (PRWEB) July 18, 2012
DeedAndRecord.com is an independent website for real property transfer deeds to change ownership between husband and wife as joint tenants.
The problem. Husband and wife own property together as joint tenants. One spouse dies. The surviving spouse needs to change ownership so he or she is the only owner to sell or refinance the real property.
The solution. The surviving spouse files an Affidavit Death of Join Tenant with the County Recorder. This document is a declaration, under oath, by the surviving spouse. The surviving spouse declares the other spouse has died and attaches a certified copy of the death certificate. The affidavit is filed with the county recorder. It is now of public record the surviving spouse has the authority to take sole control of the real property to sell or borrow on the property.
There are no property tax, capital gains tax and estate tax consequences for transfers between spouses due to death of one spouse.
Company Profile
Deed and Record is an online service to prepare quit claim deeds for real property transfers into or out of trusts, remove former spouses and add or remove co-owners. The Company records deeds it has prepared with the appropriate government agency. Deed and Record does not offer legal advice or services.
The Company markets through websites, primarily DeedAndRecord.com. The owner of the websites is Mark W. Bidwell, Attorney at Law and CPA Inactive. The office is located at 18831 Von Karman Avenue, Suite 270, Irvine, California 92612. Phone number is 949-474-0961. Email is Mark(at)DeedandRecord(dot)com.
How Deed and Record can help.
Title search for how title is held and legal description
Prepare quit claim deed or affidavit of death with legal description for signature
Prepare transfer tax exemption report to keep the deed free of transfer tax and property tax increases
File and record the deed and exemption report with the County Recorder's office
The process
Call 949-474-0961 or email Mark(at)DeedAndRecord(dot)com . Information needed is: real property address, name of ex-spouse, name and address of owning spouse.
Make payment of $149. Cost includes all filing and research fees.
A quit claim deed and preliminary change of ownership report are prepared and sent to you by email or mail.
Document is signed and returned to Mark Bidwell, 18831 Von Karman Avenue, Suite 270, Irvine, California 92612.