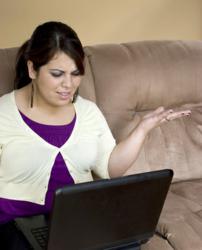 Qualifying HARP lenders up-front saves time and frustration.
Las Vegas, Nevada (PRWEB) July 04, 2012
Broker of Raintree Mortgage Services in Las Vegas, NV gives underwater homeowners who are eligible for the new Home Affordable Refinance Program an insider's guide on how to avoid getting denied for a HARP refinance by knowing the top seven most important questions to ask when shopping for HARP mortgage lenders.
With a major backlog of HARP applications taking a reported 30-90 days in underwriting, many borrowers are complaining that they have waited several weeks just to find out that their refinance request was denied due to a particular lender's internal HARP lending guidelines.
"The road between being eligible and receiving a final approval could be long and frustrating if you do not ask your lender a few important questions ahead of time," explains Brian Maier, Broker / Owner of Raintree Mortgage Services in Las Vegas, Nevada.
Even though the expanded HARP Eligibility guidelines outlined on the MakingHomeAffordable.gov website appear to leave little room for confusion, the final decision for an approved HARP loan still depends on the lender's apetite and willingness to participate.
Brian Maier explains that the major pitfalls eligible borrowers may face with the Obama Administration's HARP 2.0 program generally involve the individual mortgage banking institutions and their lending policies.
To help underwater homeowners save several weeks of anxiety and avoid possible disappointment, Raintree Mortgage has put together the following list of the top 7 questions HARP-eligible borrowers should ask their bank before filling out a HARP Application:
1) What are your Loan-to-Value caps?
2) Are there any servicing restrictions?
3) Is there a minimum credit score requirement?
4) What are the mortgage insurance challenges?
5) Does primary residence, second home or investment property matter?
6) Will a certain property type be disqualified?
7) How will Loan Level Price Adjustments (LLPA's) impact HARP interest rates?
"We estimate that 30% of the applications we are receiving have previously been turned down by their primary bank," said Brian Maier.
Contact Brian Maier directly at 702-432-5626, or visit his website for a full list of HARP related frequently asked questions:
http://lasvegas.harpapproval.com/frequently-asked-questions/
About Raintree Mortgage Services:
Raintree Mortgage Services (http://lvraintree.com) is a family owned Las Vegas mortgage brokerage with a 30+ year history of serving Nevada homeowners and real estate professionals. B. Maier & Associates, Inc. NMLS #381494 - Nevada License# 2511