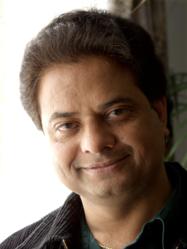 Phoenix, Arizona (PRWEB) July 03, 2012
Once again the world is able to see the impact of The Trivedi Effect® - this time on Patchouli (Pogostemon cablin Benth), a Herbaceous plant whose leaves are utilized for aromatic oil which is highly valued in the perfumery and cosmetic industries. The Indian Perfumery Market imports over 150 tons of oil annually while the current production in India is only around ten tons. To achieve the goal of 150 tons of Patchouli Oil annually, a number of enhancement factors were studied to improve the quality and quantity of Patchouli oil to make it readily acceptable for the perfumery industry. Out of several attempts, the human energy-healing model was applied and tested by a reputable research Institute in India through a spiritual master, Gopal B. Nayak. The research findings were astonishing and have been published in a Peer-Reviewed Scientific Journal – 'Biotechnology.'
Can human mental energies have a direct effect on plants? The recent paper published in the journal 'Biotechnology' shows the effect of one such energy transmission by Mr. Gopal B. Nayak, a well-known spiritual master who regularly performs mental energy transmissions with the aim of producing a healing effect on people under the umbrella of Trivedi Master Wellness™. Mahendra Kumar Trivedi, founder of Trivedi Foundation®, Arizona, USA, sponsored a research project for independent scientific validation of the healing impact of Master Gopal using plants instead of people, in order to test his abilities on non-human life forms, which cannot be directly influenced by psychological or placebo effects. 'Biofield' is the name used for what is seen as an information-bearing energy field which surrounds living organisms, believed to be involved in their self-regulation. In this case the intentional mental energies of Master Gopal provided the biofield treatment.
Experiments were performed by the Scientific Research Centre of the Kelkar Education Trust in Mumbai, India. The samples were taken from the Patchouli plant whose oil content is much valued in the perfumery industry and is used as the basis of some natural perfumes. Tissue cultures were prepared in tubes in the laboratory in standard culture medium using small cut-outs, called explants, of leaves, nodes and petioles of the Patchouli plant. Master Gopal, who acquired his abilities at the young age of 15 and has now been using his abilities on people for several years, performed the transmissions on one set of cultures while another identical set of cultures which did not undergo any energy transmission was also similarly prepared to be observed as a control for comparison with the treated plants.
The growth of the cultures was then scientifically measured, validated and statistically analyzed. The documented results have been published in an international peer-reviewed journal and have shown significant improvement of growth in cultures, which were treated by Gopal B. Nayak through his Energy Transmission, which is part of The Trivedi Effect®. The Trivedi Effect® is a natural phenomenon that, when harnessed and transmitted by individuals, transforms living organisms and non-living materials so they can function at a higher level and serve a greater purpose.
Mahendra Trivedi, Dahryn Trivedi and Master Gopal possess the ability to transmit the Trivedi Effect®. This phenomenon has been documented and validated in over 4,000 studies at major research institutes and experienced by tens of thousands of people throughout the world.
Differences were found during each of the stages of growth of the cultures. A higher mass was observed in treated plants in the multiplication stage and there was a threefold increase in regeneration of new plants, with substantially higher number of roots produced by each shoot. When transferred out of the cultures to be hardened for planting, treated plants started growing well as compared to controls. They were healthier in appearance, grew taller much faster and the leaves showed a difference in features. An in-depth study under the microscope revealed deeper veins on the leaves from treated plants with more glandular hairs on the upper side of the leaves and much larger numbers of the pores used in gaseous exchange, called stomata.
Glandular hair directly contributes to yield of the essential oil, and the laboratory now expects to find a higher yield of oil in treated plants. This would mean that the biofield treatment used here has been successful in improving the economic value of the Patchouli plants after treatment, producing a gain for the natural perfumes industry.
Gopal B. Nayak is the first Master Student of Mahendra Trivedi; his abilities have been measured, validated, documented, accepted and finally published in the peer reviewed scientific journal 'Biotechnology.' While the impact of Mahendra Trivedi's Energy Transmissions have also been scientifically validated on plants, trees, seeds, microbes, cancerous cells in vitro and on animals like chicken, cows, calves; and on non-living materials like metals, ceramics, polymers, chemicals, organic and inorganic compounds. Mahendra Trivedi's abilities have also been accepted and published in leading peer-reviewed journals related to microbiology and materials science and can be viewed under the Publication section of Trivedi Science™. Dahryn Trivedi also possesses the ability to infuse the same powerful Energy into any product and The Trivedi Foundation® has started independent research projects to validate her abilities scientifically.
To access the publication regarding Gopal B. Nayak, please click here:
http://scialert.net/qredirect.php?doi=biotech.0000.42176.42176&linkid=pdf
Reference:
Impact of Biofield Treatment on Growth and Anatomical Characteristics of Pogostemon cablin (Benth.)
Biotechnology, 2012, ISSN 1682-296X / DOI: 10.3923/biotech.2012
Shrikant A Patil1, Gopal B Nayak1, Siddhivinayak S Barve2 *, Rashmi P Tembe2 and Rummana R Khan2.
1 Trivedi Foundation, Scottsdale, AZ 85260, USA.
2 Kelkar Education Trust's Scientific Research Center, Mumbai 400081, India.