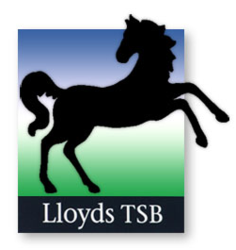 (PRWEB UK) 3 July 2012
• 80% of young adults receive some form of financial support from their parents, compared with 61% during the 1980s.

Two in five (38%) receive help from their parents with day-to-day living expenses.
University education, buying a home and helping with the cost of getting married, are all considered essential for maintaining a family's standard of living
UK seeing an emergence of 'cash point parents', who provide relatively high levels of financial support to grown-up children, but have little power and influence over their child's life.
The percentage of young adults relying on hand outs from their parents has increased significantly over the past two decades, according to the latest Lloyds TSB Family Savings Report. Four out of five young adults (80%) in the UK turn to their parents for financial support, an increase of 19% since the 1980s where the figure was 61%.
New modern 'essentials' adding to the burden…
A key factor in the increase of parental financial support is the rising belief that costly life milestones, such as going to university and buying a house are now essential for many UK households. Many believe these are necessary for the maintenance of their family"s standard of living into the next generation.
In particular, in the UK around two thirds (67%) of respondents believe that a university education is "essential"; similarly three in five (62%) agree that helping children buy their first home is also vital; whilst 57% want to leave their children an inheritance and 42% believe it is important to help fund their child"s marriage costs.
UK families are not as demanding as those surveyed in China, where a higher percentage considered all of the above as essential, apart from leaving an inheritance, where the UK stands out as being the only country where the majority believe an inheritance was key to maintaining the family"s standard of living.
…but costs of everyday items are having an increasing impact
However, it is not only the big ticket items that families are having to support. The research highlights that young adults are getting a growing number of different types of financial support, which would fall into the category of everyday spending. In particular

The proportion of young adults in the UK receiving their parents" help with day-to-day living expenses has more than doubled, from 18% in the 1980s to 38% today
The proportion of young adults receiving their parents" help with rent payments has trebled, from 8% to 26% today
The proportion of young adults receiving their parents" help buying large items such as cars and televisions has grown from 24% to 39% today.
This trend is not unique to the UK as a similar pattern appears to be emerging in China and Germany. The international comparison shows that while rates of parental support to young adults are similar in Germany, they are very much higher in China.
Gloomy prospects as the 'cost of independence' set to rise
The vast majority of UK respondents expect the key "costs of independence" – i.e. housing (86%) and education (86%) – to rise faster than inflation in years to come.
However, only one in five (21%) in the UK believes that the wages of ordinary young workers will rise enough to keep pace. More than three-quarters (75%) of adults believe that in the future, financial support from parents will become more important for children"s success in life.
'Cash-point parents' on the rise but 'power-parenting' more likely in the future
Analysis of the research indicates that four clear types of parents can be established using an index of "parental power and influence. This reveals that the UK can be characterised as a nation of "cash point parents", who provide a relatively high level of financial support to their grown-up children, but have a relatively low level of power and influence in their kids" lives.
The UK's cash-point parents" appear to be concentrated on the Eastern side of England, with the highest prevalence in the South East (39%), East of England (39%), and Yorkshire and the Humber (39%). Scotland and Northern Ireland are "ahead of the trend" here, having the highest proportion (both 38%) of "power parents" in the UK.
London (28%) and the North East (27%) have the highest concentrations of "high maintenance parents", and parents in the Midlands (East and West both 29%) and South East (29%) were most likely to be "hands off".
German parents are more likely to be "hands-off parents" (36%) providing lower financial support and expecting less say, while Chinese parents can be characterised as "high maintenance parents" (58%), exerting plenty of influence but providing little in the way of (net) financial support (because while Chinese parents provide a lot of financial help, they are also far more likely to receive help from their adult children in due course).
However, over time, the report predicts, the segment that is on the rise – both internationally and in the UK – are the "power parents" or more easily summed up as:
Has A Strong Say in Everyday Life, (and) Hands Out Frequent Financial Support
(HASSELHOFFS).
Savings key to supporting the family
A clear majority (70%) of UK adults say that they would feel they were letting down their family if they did not save for the future, and most also say that they always think about future generations when making financial plans (57%). This makes UK adults significantly more "dynastic" than the Germans in their attitude to family finance. Again, British respondents were more likely than Germans to feel that children cannot hope to achieve success in life without financial support from their parents (70% in the UK, vs. 50% in Germany).
Greg Coughlan, Head of Savings at Lloyds TSB comments:
"Much has been said about the bank of mum and dad in relation to the cost of getting on the housing ladder, but it is clear that young adults rely on financial support from their parents for a lot more than this, including day to day items. What"s more, this support means that parents are getting a greater say in the life choices their children are making, therefore have a greater influence on family life."