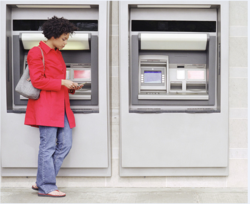 (PRWEB UK) 3 July 2012
Leading identity fraud expert, Equifax is urging holidaymakers and festival goers to take extra care with their credit and debit cards this Summer as fraudsters are set to take advantage of people off their guard.
"Sadly holidaymakers and festival goers make perfect pickings for fraudsters – when people are more relaxed and less vigilant when it comes to their personal belongings", said Neil Munroe, External Affairs Director, Equifax. "We're therefore offering consumers some common-sense tips to make sure they don't return from the sun with more than a bit of sunburn to get over."
Sadly, identity and credit card fraud is a very real threat to consumers, especially when they are abroad or in large crowds. And, with the latest figures from the UK's Fraud Prevention Service, CIFAS, showing nearly a 20% (19.8%) rise in identity fraud for the period of January to May this year, compared to the same period in 2011, Equifax believes it's essential consumers take sensible precautions to protect themselves to help minimise the risk of fraud and take fast action if they do become victims.
Equifax's Top Tips on How to Protect Yourself
from Card Fraud in the UK and Abroad

Only take credit and debit cards that you are going to use
Don't carry your PINs. When in crowds, keep your bag either strapped across your body or held firmly
A concealed money belt is an ideal way to carry your cards and valuables
NEVER leave a card behind a bar or let anyone walk away with it.
Double check the amount that's been put into PIN Authorisation machine before you put your PIN in to ensure the amount has not been typed incorrectly
Cover your hand when entering your PIN in Authorisation machines in bars, restaurants, clubs etc and when using ATMs
When you are travelling abroad, make sure someone you trust in the UK has your passport number in case it is stolen and lost. Don't carry these details around with you
Keep your personal documents, such as your passport, in the hotel safe at all times
Don't clearly display your home address on your luggage. Instead, use a work address or a mobile phone number
Subscribe to an ID monitoring service such as Equifax Identity WatchTM to be alerted to any changes on your credit files soon as they happen.
If you think you have become a victim of fraud, alert your banks and credit reference agencies immediately. Consumers can get advice and obtain a copy of their credit report by going to equifax.co.uk ,or by contacting Equifax on +44 844 335 0550 or can now keep track of their credit score using the Equifax app.
You can notify CIFAS, which runs a Protective Registration service and a notice will be placed on your credit file informing lenders that you may be at risk of identity fraud on 0870 010 2091 or visit their website http://www.cifas.org.uk.
You can also call Action fraud for advice and support on 0300 123 2040 or visit their website http://www.actionfraud.org.uk.
About Equifax
Equifax is a global leader in consumer, commercial and workforce information solutions, providing businesses of all sizes and consumers with information they can trust. We organize and assimilate data on more than 500 million consumers and 81 million businesses worldwide, and use advanced analytics and proprietary technology to create and deliver customized insights that enrich both the performance of businesses and the lives of consumers.