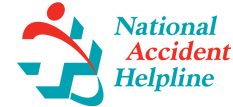 We will raise awareness that the law is being broken
(PRWEB UK) 4 July 2012
It is estimated that more than eight million messages are sent in the UK every day, and as the leading personal injury claims company, National Accident Helpline is dedicated to stamping out this illegal marketing activity.
Beth Powell, Consumer Director at National Accident Helpline, said: "Despite the UK government's ban on personal injury-related unsolicited texts, members of the public are still finding their lives are interrupted on a daily basis by annoying spam texts telling them they should make a claim.
"Typically, messages are: 'Our records indicate that you may be entitled to £3,750 pounds for your accident, to claim for free reply with YES to this message.' And often people haven't even had an accident or been injured.
"At National Accident Helpline we strongly support the government and the ban on spam texting but, the law is clearly being flouted. That's why we've launched this campaign.
"With the help of the general public, we will raise awareness that the law is being broken and encourage people to report offenders"
Last year, the Information Commissioner's Office (ICO) began an investigation into accident claim spam texts and other similar messages.
They have since been working with other bodies, including the Ministry of Justice, Ofcom, the Office of Fair Trading, the Direct Marketing Association and mobile phone networks, to try to identify the people behind them.
In a recent release, the ICO said that "significant progress" has been made in identifying those responsible for sending spam texts.
Beth went on to explain how anyone can join the crusade simply by voting in a dedicated poll on our Facebook page by visiting http://www.facebook.com/nationalaccidenthelpline.
She said: "We are launching our online campaign which is aimed at giving a voice to the many consumers who are fed up with receiving these spam texts."
Notes to Editors
About National Accident Helpline:
National Accident Helpline is the biggest and most experienced personal injury claims company in the UK and has been championing consumers' rights and providing access to justice since 1993. The company has a strict policy on spam texts and cold calling.