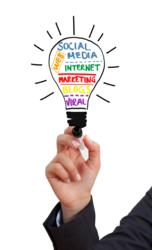 "Integration with Facebook is a natural progression"
London (PRWEB UK) 9 July 2012
A Facebook page has been launched by The DRTV Centre, the leading UK direct response television advertising agency.
Improving customer service through social media is a key focus for The DRTV Centre and it is inviting potential clients to speak directly to the company via online discussions and information exchange. The DRTV Centre looks forward to providing Facebook users with up-to-date news regarding the company's progress, as well as updates on key developments, both in the UK and internationally, in the world of Direct Response television.
DRTV advertising includes any TV advertising that encourages viewers to respond directly by phone, SMS (text) or web site visit. Nowadays over 25% of UK TV commercials include a direct response "call to action" - that is, the advertiser aims to achieve immediate response from the viewer. Depending on the advertiser's marketing objectives, the desired response could range from a simple brochure request or other enquiry to a firm order.
The launch of the Facebook page is just another step in a series of initiatives which The DRTV Centre is taking to be as helpful as possible to prospective clients and other interested parties like journalists. Other initiatives include a "Latest DRTV News" section in the company's website, and a FREE White Paper "Absolutely Everything You Need To Know About DRTV".
The DRTV Centre outlines five reasons why the Facebook page is expected to work well:
1. Greater online visibility. Facebook has over 900 million users and more than half login every day. The average user is online for almost an hour a day.
2. The opportunity to engage with prospective DRTV clients in a relaxed way.
3. To gain "peer to peer" social endorsement.
4. The facility to target ads selectively to the DRTV prospective clients based on location, sex, age, likes and interests, broad categories, relationship status, workplace or education.
5. Search engine ranking benefits. Facebook is a big site which recives as many visitors as Google, and people stay there for ten times longer. It's possible to rank Facebook pages on Google for low competition searches, just by getting Facebook page "Likes". There are other search engine drivers too, like updating the page regularly with relevant content.
David Pearson, CEO of The DRTV Centre, said: "Prospective clients tell us that we have created the most useful DRTV website and this latest step, integration with Facebook, is a natural progression".
Company details:

The DRTV Centre was established 15 years ago in London.
It is the first and only advertising agency in the UK to concentrate solely on DRTV.
The DRTV Centre provides everything clients need to mount successful direct response TV campaigns: strategies, idea creation, scriptwriting, storyboards, research, casting, location search, film/video production, music, voice-overs, transmission copies, channel selection, TV airtime booking, call centre selection and response analysis.
Clients include WINWales, Viking River Cruises, Vonage, Buddies Pet Insurance, Insect Lore Live Butterfly Garden, De Agostini (India) and The Westminster Collection.
For further information, visit http://www.drtvcentre.com - call David Pearson at The DRTV Centre on 0800 635 9000 - or email david(at)drtvcentre(dot)com .