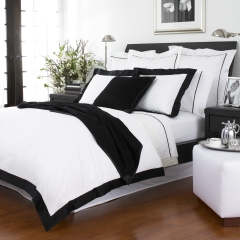 Ralph Lauren has always stood for providing quality products
New York, NY (PRWEB) July 10, 2012
Safavieh Home Furnishings announces the arrival of the full line of Ralph Lauren home furnishings and accessories. Discover the beauty, quality and comfort of Ralph Lauren at home. The full line will include a variety of accessories and home decor furnishings.
"What began 40 years ago with a collection of ties has grown into an entire world, redefining American style." per RaplhLauren.com, "Ralph Lauren has always stood for providing quality products, creating worlds and inviting people to take part in our dream. We were the innovators of lifestyle advertisements that tell a story and the first to create stores that encourage customers to participate in that lifestyle."
Safavieh Home Furnishings sets the standard for quality furniture nationwide. Safavieh Furniture Stores carry a diverse, comprehensive selection of home furnishings for the living room, bedroom, dining room and office. Safavieh Home Furnishing's premier furniture offers an eclectic mix of class, comfort and durability. Safavieh's wide variety provides the perfect complement to any room in your home. From dining room tables to bedroom nightstands, shop at Safavieh Home Furnishing's online furniture store for all your home furnishing needs. The Safavieh design staff experts are available to define customer style; providing the quality service necessary to transform a house into a dream home.