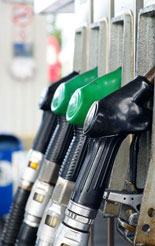 (PRWEB UK) 4 July 2012
Following the decision by Chancellor George Osborne to further delay the 3p increase in fuel duty, research from British Car Auctions highlights motorists continued worries about the cost of fuel.
Over 60% of respondents to the BCA research cited the cost of fuel as their biggest motoring concern.
The BCA data, based on research conducted at the end of May and early June, also reveals that motorists have been changing their driving behaviour to try to combat rising motoring costs.
"Our research shows that the cost of fuel remains the top priority for motorists, with many changing the way they drive to maximise their fuel efficiency," said BCA spokesman Tim Naylor. "With this in mind, the postponement of the fuel duty increase combined with a general reduction in fuel prices in recent weeks will come as a relief to many motorists."
Data from the BCA research reveals that 63% of motorists said they have cut back on car usage in the past year due to the increased cost of fuel with nearly 45% opting to walk more as a consequence.
Using more public transport was the second most popular alternative to save on fuel costs at 33%, with London drivers topping the table for using public transport at 50%. South East drivers came second at 34.5%, followed by Midlands motorists at 29.1%; South West drivers at 27.9%; and North West drivers at 24.6%.
However, despite 63% of respondents from the across the country saying they are limiting their car usage in the face of rising fuel prices, nearly 65% still fill up the tank when they go to the petrol station.
South West motorists top the table in filling up their tank at 70.2%, closely followed by drivers in the South East at 70.1%. London motorists were the least likely to fill up their tank at 56.4%. This could reflect that city dwellers are more likely to have better public transport links to fall back on, making it easier to get around without a car.
Look at the pence per mile table to help work out overall running costs and study the company car comparisons to help deciding what model is the proper one.
businesscarmanager.co.uk