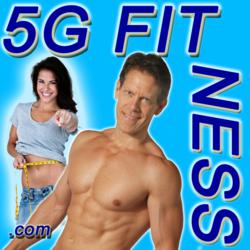 ...no, I don't always look that good. In fact, I yo-yo around quite a bit being a good 20 lbs. overweight and out of shape at times.
Springfield, VA (PRWEB) July 05, 2012
The CDC reports that over 35% of all U.S. adults are obese. It is also predicted that by the year 2030 more than 42% of all U.S. adults will be obese.
And as Americans' waistlines expand so does the pockets of the multi-billion dollar weight loss and fitness industry as those in search of a "tight tummy" or "six pack abs" fork over more and more of their hard earned money in search of an answer.
To make matters worse magazine articles and infomercials continue to imply that to look like the "perfect body" models representing these products is simply a matter of taking their miracle "fat loss" pill or by watching TV as long as their $49.95 "ab belt" is firmly in place.
But one weight loss coach and fitness model has decided to "pull back the curtain" stating, "I admit, it's not easy for me to stay as lean as you see me at my websites and no, I don't always look that good in real life. In fact," states Gregg Kellogg of http://www.5GFitness.com. "I yo-yo around quite a bit being a good 20 lbs. overweight and out of shape at times."
He states that in the past he's used more traditional "body builder" methods of getting very lean including counting calories and attention to daily grams of protein, carbohydrates and fat.
But at 52 years old he's taking a new approach. "I want to show regular people with regular lives how they can attain dramatic results with weight loss and with their appearance without having to count calories and with minimal exercise."
Although Kellogg agrees that learning the best "how to's" of nutrition and exercise is important, he believes the real "secret weapon" to creating a lean, attractive body is "how you train that grey matter between your ears."
He continues, "From the thousands of people I give coaching and advice to, the most powerful insider tip is this: Develop a strong desire or reason why. If you combine that with a plan you believe in, you'll be unstoppable."
To follow "Coach Gregg" as he attempts to take himself from "fat and out of shape" to "camera ready within six weeks", his blog at http://www.weightlossoverforty.net documents through pictures and blog posts his "body transformation".
For those that enjoy podcasts, he's also started a popular weekly podcast "radio show" that chronicles his journey while sharing his "best insider tips and strategies" for fast weight loss.
You can access the podcast at his website or at iTunes. To listen to or subscribe to the show at iTunes go here: 5GFitness at iTunes
When asked if he thinks his efforts will really make any difference to the growing obesity epidemic he concedes, "Maybe yes, maybe no, but for those willing to give up the gimmicks and put in some effort, they'll be amazed at the results they can have in a short period of time. And the fire of motivation and inspiration you feel with dramatic results is amazing!"