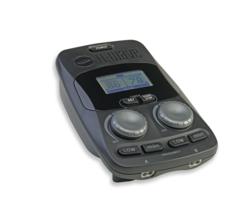 We have had great results using the H-Wave to reduce swelling, control muscle spasm, and reduce pain associated with these injuries.
Huntington Beach, CA (PRWEB) July 05, 2012
A study from Wake Forest University researchers was published in the quarterly, peer-reviewed Advances in Therapy Journal concluded that H-Wave treatment in test subjects resulted in significant reduction in pain, a drop in the need for pain medication and improved capacity and activity.
In a clinical study that monitored the progress of 6,774 patients with chronic soft-tissue injury or neuropathic pain, 65 percent of patients reported a reduced or eliminated need for pain medication, 79 percent reported improved functional capacity or activity, and 78 percent reported at least a 25 percent reduction in pain.
The study also showed very high compliance with over 79% of patients returning their surveys and of those 6,774 patients the device was self-applied nearly six days per week.
The H-Wave is a small, portable, non-invasive and drug-free electrical stimulation device that is used in doctor's offices, physical therapy clinics and can be prescribed for home use allowing patients to treat themselves. Previous research has shown that the device is effective in helping injured patients to reduce pain, improve range of motion and overall function, and reduce the need for oral medications. The device is designed to expedite recovery from soft tissue injuries.
The study, which included nearly the same percentage of men and women ages 18 to 65, was the largest evaluation of its kind regarding the benefits of the H-Wave device on patients with soft-tissue injury or neuropathic pain. The mean duration of the self-administered treatment was roughly three months.
In a previous study, researchers determined that the H-Wave small-muscle fiber stimulator significantly reduced chronic pain and restored physical function among patients with pain in the lower and upper extremities and spine.
These studies, like many of the previous peer reviewed studies, makes a strong case for this type of treatment. H-Wave has been used for three decades in the treatment of work-related and sports injuries as well as other types of chronic pain and circulation issues. In fact, is has been used with players and trainers from more than 60 professional sports teams.
Tom Mulligan, Head Athletic Trainer for the NHL's Tampa Bay Lightning, said the H-Wave is the first modality of choice in the training room to treat many of the most common sports-related injuries.
"We have had great results using the H-Wave to reduce swelling, control muscle spasm, and reduce pain associated with these injuries," Mulligan said.