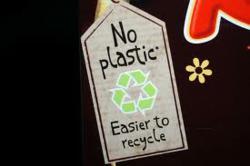 Even taking brand awareness into account, appealing packaging will boost sales of the product sitting on the shelf.
Brighton, UK (PRWEB UK) 4 July 2012
Recent figures show that impulse purchasing accounts for between 40% and 75% of consumer spending (depending on the category of product). It's pretty big news for those trying to watch their budgets – but also, says Brian Jackson, director of South East Labels, for those involved in the design and marketing of packaging.
"The label is the most important piece of communication between the market and the consumer," said Brian. "Throughout the retail sector the message remains constant: even taking brand awareness into account, appealing packaging will boost sales of the product sitting on the shelf. In our experience, this incorporates some key elements: among them perceived value, innovation and youth appeal."
The first element, perceived value, comes from the statistic that 88% of impulse purchases are made because the item is on sale. "Marketers know that these offers appeal to basic human weakness. Grocery 'BOGOF's are a classic example, although this type of promotion won't necessarily be reflected in the product's original packaging. Recently, it's become quite common, on confectionary packets for example, to see the retail price of a product featured in the design of the packaging. This stops retailers adding a mark-up."
The second element, innovation, is where design really comes into play. This ranges from piggybacking onto a trend or event that features highly in public awareness – such as the 'limited edition' tins, packets, boxes and bottles in honour of the Queen's Jubilee – to highlighting the green credentials of the producer.
"Edible packaging is being touted by some in the packaging industry as the next big thing," said Brian. "It raises a lot of questions but, if these can be answered, it would be a huge step forward. In the meantime, lots of companies are devoting space on their packaging to highlight recycled or biodegradable elements, or perhaps the work they're doing with charities."
Another way of standing out is to use custom labels to create a more satisfying consumer experience. Vision is not the only sense to affect consumers' buying decisions – labeling that encourages consumers to touch or smell the product or packaging are popular and set to become more so. "3D or 'bubble' labels are highly tactile," agrees Brian. "Adding liquid resin to a screen- or digitally printed label forms a meniscus – like the top of a glass of water – which, when cured, creates a high-quality, durable and glossy 3D label. Manufacturers love them because they can be made to almost any shape and side, the range of colours includes mirrored gold and silver (which makes them perfect for luxury goods and special-occasion packaging), and because they're resistant to sun and water. This means they can be used for heated and cooled products and within the drinks and sports industries, as well as holding that important tactile appeal for general consumers."
The final element, says Brian, is youth appeal. "Younger consumers make more impulse purchases, perhaps because less of their income is already allocated to bills, groceries and rent or the mortgage. Even having children with you when you shop will add to the bill, because kids are the biggest contributor towards impulse buying. My advice is to be strict and have them earn their treats – and not by crying!"
About South East Labels:
South East Labels have been established since 1988 as manufacturers of printed labels and suppliers of labelling systems to a wide variety of industries. We are well-equipped to meet the fast turnaround time and continuity of supply required by our customers.