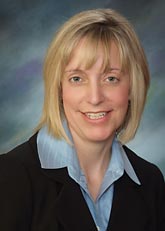 I know firsthand how valuable it is to have guidance at such a challenging time.
(PRWEB) July 03, 2012
Struggling with anger, stress and frustration when dealing with the other parent? Experiencing the same types of disagreements over and over with no end in sight? Navigating through divorce is challenging enough, but dealing with the parenting conflicts that come up during and after divorce can feel overwhelming and make one wonder why it has to be so hard.
In this Teleseminar, Nancy Kay (Divorce Coach at Moving Forward Through Divorce) will share valuable strategies to help with the stress and anger one can experience from parenting conflicts. Learn:

The 3 Key Reasons Why Conflicts Aren't Getting Resolved and how they steal your time and energy
How to Communicate More Effectively with your Child's Other Parent and stop getting stuck in on-going power struggles
Steps to Help Minimize the Impact of Conflicts on the Kids so that they can feel less anxious and more secure and confident
If you are ready to move from frustration to action, sign up now for this free Teleseminar Event on July 18 at 8pm Eastern. Whether just starting out in the divorce process or already divorced and still experiencing parenting conflicts, this teleseminar will provide at least 3 strategies to use immediately to gain more control and experience less stress, anger and frustration.
About Nancy:
A Divorce Management Coach from MovingForwardThroughDivorce.com, Nancy provides guidance and support to women and men as they learn to Managing the Chaos that Comes Along with Divorce. She combines her Coaching Training with her experiences of working as a Family Law Paralegal and going through her own challenging divorce to guide her clients so they can start moving forward with more clarity, energy and confidence.