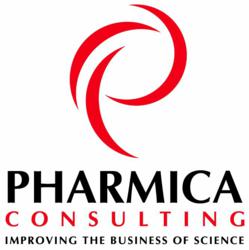 "SharePoint allows a lot of creativity," said Matt Kiernan, Partner with Pharmica Consulting.
San Diego, CA (PRWEB) July 05, 2012
Pharmica Consulting is widely considered to be the life sciences expert in SharePoint and collaboration. As part of its continued service to the life sciences industry, Pharmica will be hosting its 7th SharePoint workshop on October 4 in San Diego, CA. The one day conference will highlight real world case studies and help the industry better understand how SharePoint can be effectively used throughout various life science environments. The use of SharePoint collaboration software for content management has become a critical part of today's drug discovery process. Targacept, a biopharmaceutical company, has been added to the agenda as a speaker.
"We are glad to have Targacept as a speaker again," said Eric Lake, Partner with Pharmica Consulting. "They have added some additional information to their talk 'Making SharePoint Chemically Aware'. They will speak about how much data gets generated from a single compound from discovery through commercialization, and how SharePoint can help keep track of everything for future reference."
"SharePoint allows a lot of creativity," said Matt Kiernan, Partner with Pharmica Consulting. "Targacept is going to share its concept of SharePoint being 'chemically aware' in terms of search algorithms. A Chemically Aware system supplementing SharePoint is a step towards making the drug discovery process more efficient and to search in a more intuitive way. It just goes to show how many possibilities there are when it comes to leveraging SharePoint – we're literally finding something new every day."
"I'm looking forward to hearing about this 'chemically aware' concept," adds Matt Hendricks, Principal Consultant at Pharmica. "There are a lot of interesting topics for the presentations, including the round table sessions that will take place on the first day. There is a lot to learn and you never know what topics will come up during the sessions."
Those interested in learning more about Pharmica Consulting's service offerings can visit http://www.PharmicaConsulting.com. To request additional information, please contact Eric Lake at 973-945-4482 or Greg Cohee at 215-579-1650.
About Pharmica Consulting: Pharmica Consulting, one of the life sciences industry's leading consulting firms, provides a variety of offerings designed to help pharmaceutical and biotech clients achieve true Operational Excellence. Consultants at Pharmica invest the time needed to truly understand a client's specific challenges—and tailor solutions to help them create a more profitable business environment. Pharmica Consulting knows how to build effective strategies—and deliver against those strategies as promised.