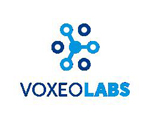 We believe Deutsche Telekom's adoption of the Tropo API gives developers immediate access to new geographies in partnership with an industry giant
Berlin and San Francisco (PRWEB) July 04, 2012
Voxeo Labs, the leader in real-time communications and telco APIs, today announced their strategic partnership with Deutsche Telekom AG in Europe. The new partnership introduces the Tropo API as a marquee addition to Deutsche Telekom's Developer Garden - http://www.DeveloperGarden.com
The Tropo API by Voxeo Labs enables developers to make and receive phone calls and text messages from any web or mobile application, using a simple web-based API and pay-as-you-go pricing. Tropo offers many advanced features including voice recognition, text-to-speech, conference calling and call recording – all using the web technologies and programming languages developers already know.
"We believe Deutsche Telekom's adoption of the Tropo API gives developers immediate access to new geographies in partnership with an industry giant," said Voxeo Labs President Jason Goecke. "We are grateful for the opportunity to partner with Deutsche Telekom and launch Tropo together in Europe."
Voxeo Labs is committed to putting the untapped potential of the carrier network into the hands of developers. "This is just the beginning." says Voxeo Labs CTO Jose de Castro. "In the coming months, developers will have access to a new breed of carrier network capabilities, complete with rich media and deep device integration. The world is changing and Deutsche Telekom understands what it will take to push their industry forward."
Since the initial launch of Tropo.com in 2009, Voxeo Labs has held the view that carriers have a unique position in the market. The company continues to develop partnerships to deliver developers and customers with a simple, yet world-class API. This partnership combines Voxeo Labs' philosophy with the scale and world-class stability of one of the world's largest carriers.
About Voxeo Labs
Voxeo Labs invests in core platform research, incubates revolutionary ideas and innovates new communications solutions. The company's projects and products enable modern development techniques, frictionless business models and carrier/service provider solutions, utilizing open source standards to unlock communications. For more information visit http://www.voxeolabs.com.