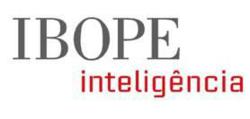 Utica, NY (PRWEB) July 04, 2012
US adults show ambivalence toward the federal government's requests of Google to censor some content, with two-thirds disagreeing that those requests should be made, but a majority believing the company should comply where appropriate, a new IBOPE Inteligência poll finds.
A total of 65% of respondents disagree with the US government requesting that Google remove content, 47% of which strongly disagree. However, when asked what the tech giant's policy should be toward the government's requests, 54% say Google should comply when it believes there is adequate cause.
Furthermore, majorities agree that Google should comply to government censorship requests in the cases of al Qaeda sympathizers (70%), bomb-making information (67%), illegal drug manufacture (64%), groups believed to promote violence (59%), illegal prostitution (59%), harassment and defamation of someone's character (53%), and illegal gambling (52%).
These issues were highlighted this month when Google released its regular report of requests to remove content it receives from governments around the world. According to Google, the United States increased its requests by 103% in the past six months. (http://articles.cnn.com/2012-06-18/tech/tech_web_google-transparency-report_1_google-requests-for-user-data-transparency-report?_s=PM:TECH)
IBOPE Inteligência conducted an online survey of 2,100 US adults. The margin of error is +/- 2.2 percentage points. A sampling of IBOPE Inteligência's online panel, which is representative of the adult population of the US, was invited to participate from June 22-25. Slight weights were added to region, party, age, race, religion, gender and education to more accurately reflect the population. The March poll included 2,076 U.S. adults and had the same methodology and margin of error.
ABOUT IBOPE Inteligência
IBOPE Inteligência, formerly IBOPE Zogby International, is a non-partisan, premier global public opinion polling and market research firm that offers timely, accurate results and in-depth analysis and insights. IBOPE Inteligência works with issue experts in a vast array of fields including healthcare, technology, finance, insurance, energy, agriculture, public affairs, and media who offer insightful data analysis and exceptional service to clients in countries throughout the world. IBOPE Inteligência experts analyze data and work with clients to develop and implement new strategies, and offer customized and attractive solutions to challenges our clients face. IBOPE Inteligência is a subsidiary of the IBOPE Group of Sao Paulo, Brazil.
Please visit http://www.ibopeinteligencia.com for more information on IBOPE Inteligência.
About IBOPE Group
IBOPE Group is a Brazilian multinational company specializing in media, market and opinion research with offices in the United States and 14 Latin American countries. Since its founding 68 years ago, it has been providing a wide range of information and studies on media, public opinion, voting patterns, consumption habits, branding and market behavior.
For more information on IBOPE Group, please visit http://www.IBOPE.com.