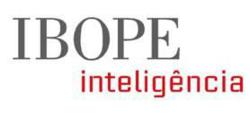 Utica, NY (PRWEB) July 10, 2012
Microsoft will have some convincing to do if it is to catch up with Apple in the tablet computer market, as less than a majority of US adults have confidence that the Surface can successfully compete with the iPad, a new IBOPE Inteligência poll finds.
The interactive poll shows 41% of respondents are confident that Microsoft can make a product that will compete successfully with Apple's iPad, 38% are not confident it can do so, and 21% are not sure.
It appears the biggest advantage the Surface has in its favor is its cover that converts into a keyboard, as 44% say that feature would make them more likely to buy the Microsoft tablet. The model that will contain a version of the Windows 8 desktop operating system for running Internet Explorer and Microsoft Office is not quite as appealing, with only 31% saying it would make them more likely to buy.
As for price, consumers don't appear willing to pay more for the Surface than they might currently pay for an iPad, which retails from $500 to $830 depending on the version. Our poll finds 47% say Surface should cost less than $500 and, and 16% think it should run from $500 to $600. Just 8% believe Surface should cost more than $600, while 29% are not sure. Surface was announced last month, but has no set release date.
IBOPE Inteligência conducted an online survey of 2,100 US adults. The margin of error is +/- 2.2 percentage points. A sampling of IBOPE Inteligência's online panel, which is representative of the adult population of the US, was invited to participate from June 22-25. Slight weights were added to region, party, age, race, religion, gender and education to more accurately reflect the population.
ABOUT IBOPE Inteligência
IBOPE Inteligência, formerly IBOPE Zogby International, is a non-partisan, premier global public opinion polling and market research firm that offers timely, accurate results and in-depth analysis and insights. IBOPE Inteligência works with issue experts in a vast array of fields including healthcare, technology, finance, insurance, energy, agriculture, public affairs, and media who offer insightful data analysis and exceptional service to clients in countries throughout the world. IBOPE Inteligência experts analyze data and work with clients to develop and implement new strategies, and offer customized and attractive solutions to challenges our clients face. IBOPE Inteligência is a subsidiary of the IBOPE Group of Sao Paulo, Brazil.
Please visit http://www.ibopeinteligencia.com for more information on IBOPE Inteligência.
About IBOPE Group
IBOPE Group is a Brazilian multinational company specializing in media, market and opinion research with offices in the United States and 14 Latin American countries. Since its founding 68 years ago, it has been providing a wide range of information and studies on media, public opinion, voting patterns, consumption habits, branding and market behavior.
For more information on IBOPE Group, please visit http://www.IBOPE.com.