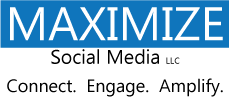 "Social media now enables attorneys to target and connect with ideal clients at a fraction of the cost of traditional marketing," said Craig Collins, Senior VP of Maximize Social Media LLC
Los Angeles, CA (PRWEB) July 03, 2012
Social media marketing agency Maximize Social Media LLC announced its family law attorney marketing program today, offering online marketing support and management services to family law practices. The agency will provide full social media marketing and local business listing optimization services to generate qualified leads and referrals for the practices. The services will include Google Plus Local listing optimization, in addition to Facebook, Twitter, Linkedin, and Pinterest management.
"Family law practices have historically invested heavily in traditional marketing, however we've seen a significant shift toward social media because more and more consumers are spending their time online. Social media now enables attorneys to target and connect with ideal clients at a fraction of the cost of traditional marketing," said Craig Collins, Senior VP of Maximize Social Media LLC.
In addition to managing the top social media sites such as Facebook and Twitter, the agency also offers Google Plus Local listing optimization services. This service places the law firms' local business listing on page one of Google where potential clients are searching the most. The Google Plus service entails hundreds of behind-the-scenes strategies to achieve page one ranking, including keyword optimization, citations, and directory submissions.
Maximize Social Media provides full social media management and online marketing services in over 50 different industry verticals. The agency will fully integrate all aspects of social media for family law practices to generate targeted leads and ongoing referral business. Maximize provides local business listing optimization, daily posting and engagement across all major social platforms, as well as targeted Facebook advertising.
Family law attorneys as well as their advertising agencies are invited to contact Maximize Social Media for a no obligation online marketing strategy session at:
http://maximizesocialmedia.com/strategysession
About Maximize Social Media LLC
Maximize Social Media (http://maximizesocialmedia.com) is a leading provider of social media marketing services for clients in over 50 different verticals. With offices in Florida and Los Angeles, Maximize provides social media consulting and Facebook advertising management for clients in English speaking countries such as the US, Canada, and Australia. The company also features social media management outsourcing for busy social media mangers looking for additional assistance on a white label basis.