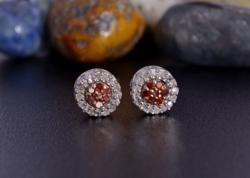 I am especially grateful to our customers, whom we refer to as our family members, for without them, none of this would have been possible
Austin, TX (PRWEB) July 04, 2012
There are many new and exciting things happening at the Liquidation Channel (LC). The company, known for affordable rare and exotic gemstones, jewelry, and lifestyle products, is thrilled to announce new broadcasting into Canada, a new studio design, and many other changes made possible by their customer loyalty and continued growth.
LC began broadcasting in Vancouver on CHECK TV on Monday, June 25th. This is the channel's first broadcast into Canada. The broadcast is Sunday through Friday from 12am – 6am, and Saturday from 2am – 6am. The company is very pleased with initial performance, and hopes to expand their presence in Canada even further. Happening around the same time as the Canadian broadcast, the company has updated their studio look, revealing a new design just in time for the 4th of July. The design includes a complete new look that will reflect the latest in style, a much sharper background, new lighting, and a setting that will allow better interaction with Viewers. Combined, these improvements give the LC one of the freshest and most modern presentations in the Home Shopping industry.
All of these improvements have been made possible by the growth of the company and the expanded customer base they have achieved in the last 2 years. To support this progress, the company employee group has also grown from 58 employees at the end of 2009 to over 500 current employees! LC has also just begun the 5th expansion of its warehouse. As all of this growth happens within the company's Austin, TX headquarters, they have also added a new benefit, the Hope Scholarship, to employees. This scholarship will be awarded to 12 employees' children each year to help fund their college educations.
President Gerald Tempton states, "Everyone in our organization has worked very hard for and is directly responsible for these new initiatives. I am especially grateful to our customers, whom we refer to as our family members, for without them, none of this would have been possible. On behalf of every employee at LC, I thank each and every customer for welcoming us into their homes, everyday. It inspires us to continue to work hard to offer Exceptional Quality, Exquisite Designs, and Outstanding Value."
About Liquidation Channel: Liquidation Channel (http://www.liquidationchannel.com) is a global leader in direct sales of colored stones, diamonds, precious metals, and a variety of luxury goods and innovative products. Through a precisely and fully integrated system, the Liquidation Channel specializes in delivering exceptional quality, exquisite designs, and outstanding value, while providing a low-price guarantee on each of its products. The store's unique jewelry is available online at LiquidationChannel.com and on DirecTV Channel 226, Dish Network Channel 274, Verizon FIOS Channel 152, ROKU and local cable channels.