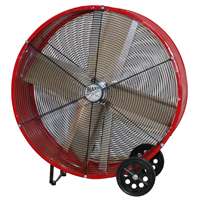 The simplest solution to a power outage is a generator.
Destin, FL (PRWEB) July 04, 2012
Severe Storms and Tornados tore through the Northeast from Indiana to Delaware over the last four days. This bad weather left 1.8 million Americans out of power just in time for a scorching heat wave (CNN.com). Many residents try escaping to the pool, lake, ocean, or any public place with electricity or air conditioning. As victims of this heat wave struggle to live comfortably and safely, Disaster Relief Supply is offering many products essential to surviving during these unusually hot summer days.
The simplest solution to a power outage is a generator. A portable generator from Disaster Relief Supply can provide much needed electricity to power a refrigerator, air conditioning unit, lights, appliances, and more. At a minimum, a small generator of 500-1000 watts can power a cooling fan essential to keeping a safe temperature inside a home or business.
In the event of a long-term power outage, keeping fed and hydrated are necessary to survival. Water storage products like water cans and bath tub liners, as well as MRE meal kits are in high demand from customers anticipating power outages. Another important factor to consider is safety. In major cities, power outages bring looting, and in rural areas the dry air can spark fires. Be prepared for both of these possibilities with fire extinguishers, smoke alarms, and fireproof/waterproof combination and key lock safes.
As the unpredictable weather continues throughout the summer, Disaster Relief Supply will be stocking extra supplies to be sure to meet the demands of customers across the nation.