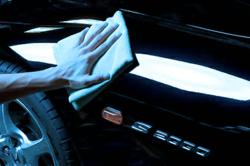 White Glove Service!
Miami, FL (PRWEB) July 03, 2012
Some collectors have several exotic vehicles and every morning he/she are out there buffing and polishing till their fingers are raw. So, if the owner puts that effort and pride into that vehicle, they expect the same type of care from the person moving it for them.
N-Motion Auto Transport understands the role of a caretaker and provides a service unmatched by its competitors in the car shipping industry. N-Motion goes the extra mile to ensure the clients vehicles safety and that the transport goes as smoothly as possible. It is N-Motions prerogative to be the caretaker that customers are looking for and drives them in providing quality customer service. N-Motion Auto Transport believes that a vehicle is not only a means to get from A to B or even just that baby that a collector polishes every day. A vehicle is more like a part of the family, much like the family pet. N-Motion uses experienced and licensed drivers that provide superior service in transporting automobiles with care. While shipping an automobile in an enclosed transport N-Motions carriers take great pride in deliveries and ensure that the car is protected from loading to unloading.
Let N-Motion Auto Transport show the quality of service offered and help take care of all vehicle shipping needs.
1-855-401-4160
http://www.NMotionAutoTransport.com