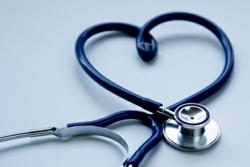 Because of this deep understanding, they are stepping now onto to new grounds with their education efforts.
Orange, California (PRWEB) July 04, 2012
HealthCompare, as a nationally recognized health insurance comparison site, they've been acclaimed for their compassion. Their goal for consumer education has led them down a path for teaching. Their reputation formed when they aimed to teach American consumers about health insurance.
Visitors to their site were often asked to pose certain questions to themselves prior to continuing to search for medical coverage. The questions asked of site traffic was based on the customers medical history and evolved to questions about their health insurance knowledge.
People who asked themselves the questions that HealthCompare proposed came away from their site with a deeper knowledge and understanding of the types of policies available to them, as well as what their needs dictated.
From this initial scope of education, HealthCompare ventured into the world of infographics. Using these unique online tools, they attempt to illustrate the hardships that American consumers face when it comes to health insurance. The share-ablilty of these information displays make them powerful tools to utilize.
Graphics like these take complex information like data, demographics, scientific reports, and more and distill them into their most basic form. They, then, take the essence of the topic and display it in a beautiful and eye-catching way with aesthetically pleasing colors and images.
The infographics HealthCompare has released are:
Affordable Medical Insurance For The Masses - Designed to educate how consumers can get affordable medical insurance
Health Insurance Comparison Done Right - Designed to explain how some people make health insurance comparisons wrong
Why Self Employed Health Insurance Is So Important - So many self-employed people skip health insurance because they believe they can't afford it
Is Low-Deductible Health Insurance A Good Option - Designed to help people understand why low-deductible insurance may not be a good idea for them
Other infographics can be found here.
HealthCompare understands how difficult health insurance can be and aims to convey that to consumers so they comprehend the details involved in choosing a health insurance policy.
Because of this deep understanding, they are stepping now onto to new grounds with their education efforts. They have seen the impact that ereaders and ebooks have had on the publishing industry and choose to harness that energy into their own endeavors.
HealthCompare has announced that they will be releasing ebooks starting in July, 2012.
Their ebooks will continue their display of education and compassion for health insurance shoppers by addressing issues that people face at various stages in life. The topics will range from college survival to surviving new parenting.
There will be a release of a book per week and each one will be unique in guiding and motivating American health insurance shoppers through the mazes of the industry.
About Health Compare:
HealthCompare was launched in 2009 to work with brokers and carriers to help individuals and families easily research, compare, buy, and enroll in the right health insurance plan at the right price. Based in Orange, Calif., it delivers accurate, customized, health insurance quotes for the country's diverse population.
Through a unique partnership with its sister company, CONEXIS, HealthCompare has the ability to quickly reach thousands of COBRA-qualifying consumers and provide them with COBRA alternatives at the moment they become eligible for COBRA benefits. This provides these consumers with an opportunity to enroll in individual or family plans and potentially save hundreds to thousands of dollars on COBRA premiums and, at the same time, rewards referring brokers with referral fee income for the life of each policy.
For more information, visit http://healthcompare.org/ or call 888.748.5152.