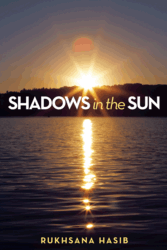 "The birth of a daughter is still considered a misfortune by a vast number of people," says Hasib. "The birth of a boy, on the other hand, is celebrated. That discrepancy must be ended."
Philadelphia, PA (PRWEB) July 25, 2012
Of the 12 million girls born in India each year, 1 million do not live to see their first birthdays, reports CRY, a children's civil rights organization.
They also report that every sixth female child's death is due to gender discrimination.
Having grown up in the Eastern culture, Rukhsana Hasib understands firsthand the abuses and oppression of women in Eastern societies, particularly among the poor. Although India outlawed selective abortions of female fetuses some years ago, Hasib remembers, enforcement of these crimes often falls through the cracks, and corrupt officials can be easily bribed to look the other way.
Female infanticide, the killing of baby girls, is still practiced today among the poor in remote parts of India.
"The birth of a daughter is still considered a misfortune by a vast number of people," says Hasib. "The birth of a boy, on the other hand, is celebrated. That discrepancy must be ended."
In Shadows in the Sun, Hasib tells a story of courage, struggle and triumph against monumental odds: Female infanticide, discrimination and injustice in a culture dominated by men. Centering on female discrimination in its cruelest form, Hasib's book centers on one underlying theme: To create change, you must take a stand.
"Women give birth, nurture the young, comfort the old and pray over the dead," Hasib says. "They value traditions and rituals that connect generations. But in many parts of the world, women are scrutinized, brutalized and regarded as inferior by a culture controlled by men."
By discussing the choices women must make and the consequences of those decisions, Hasib hopes to create a better world for future generations.
"Through the story of Shadows in the Sun, I add my voice to the millions of women who have stood up and fought for women's rights with the hope that eventually, our collective voices will ring loudly enough to be heard in every corner of the world," she says. "We will command the respect and honor we deserve as mothers, daughters, sisters and wives."
Shadows in the Sun
By Rukhsana Hasib
Hardcover, $33.43
Paperback, $28.99
Kindle, $3.99
ISBN: 978-1-4582-0112-6
Available at http://www.amazon.com.
About the author
Rukhsana Hasib is a first-generation American who has set out to promote the importance of women's rights in the East and around the world. Before coming to America and earning her MBA from Rutgers University, Hasib graduated from Holy Cross College in Bangladesh and worked for the youngest English-language news anchor for Dhaka television while in college. Her other works include Shackles of Time and Redemption of Red.
# # #
EDITORS: For review copies or interview requests, contact:
Publicist: Hannah Shaner
hshaner (at) bohlsengroup (dot) com | 317.602.7137
(When requesting a review copy, please provide a street address.)