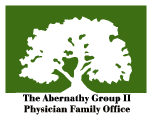 "Independently owned family offices don't promote, sell, or advertise products, earn commissions, or have an allegiance to recommending any given corporation's investment products or strategies."
New York, NY (PRWEB) July 11, 2012
The New York Times piece by Susanne Craig and Jessica Silver-Greenberg sounds another bell on a theme heard loudly round the world earlier in the year: the majority of so-called wealth management firms are not paid to act in their clients' best interests—in this case, JPMorgan. According to Ms. Craig and Ms. Greenberg, as well as the former employees they spoke with, staff ". . . were encouraged, at times, to favor JPMorgan's own products even when competitors had better-performing or cheaper options. . . The more money investors plow into the bank's funds, the more fees it collects for managing them . . . allow[ing] JPMorgan to buck an industry trend." How long can this go on? The Physician Family Office weighs in.
Longtime professional investor and physicians' advocate, Steven Abernathy, does not believe savvy investors and consumers, once educated about how these practices truly work, will continue to allow Wall Street to operate without accountability to clients. "Clients need results and wealth management guidance from someone who can act as their advocate; a CFO who considers their entire wealth profile—not someone who is incented by commissions to sell a bunch of products. Family Offices don't sell anything, so they offer experience and objective advice that isn't motivated by anything other than acting in a client's best interest," says Abernathy.
Family offices have long been the favored choice of America's wealthiest families. They gained popularity among 19th century titans such as the Vanderbilts, Astors, and Morgans, and are used today by Warren Buffett, George Soros, and Oprah, to name a few. Surprisingly, however, family offices remain curiously off the radar of many who qualify for their obvious benefits and protections. Co-founder and CEO of the Physician Family Office Brian Luster says, "Independently owned family offices don't promote, sell, or advertise products, earn commissions, or have an allegiance to recommending any given corporation's investment products or strategies. For us, the goal is to find the best possible range options for our clients, wherever and whatever they may be."
Earlier this year Greg Smith wrote a scathing critique of Goldman Sachs, publicly resigning on the New York Times op-ed page. Clearly there are money managers who are no longer complicit in simply working as highly commissioned salespeople. However, it's not uncommon. And as they step forward, particularly with social and digital media allowing information to go out globally in real time, the playing field can change dramatically. Over 1 million people call themselves financial representatives, yet, according to the National Association of Personal Financial Advisors, less than 2,500 are registered fiduciaries, professionals legally bound to act in the investor's best interest. When the public trust is given to "experts," it's important to understand their agenda and know what constitutes an expert. The fiduciary is legally obligated to be truthful and act in the best interest of the investor— even if those best interests are not in line with the advisor's (i.e. – won't yield the most money). "All financial experts should have an audited track record, just like baseball players have a verifiable batting average," maintains Abernathy.
Mathew Goldberg also interviewed by Ms. Craig and Ms. Greenberg, added, "It said financial adviser on my business card, but that's not what JPMorgan actually let me be. . .I had to be a salesman even if what I was selling wasn't that great."
Wall Street take note—the brokers are speaking out; it is only a matter of time before the clients do. And they will not suffer fools gladly. Those who can afford it will hire a family office.
Steven Abernathy and Brian Luster are physicians' advocates and founders of the first Physician Family Office (PFO) in the country. The Physician Family Office sells no products, receives no commissions, and is independent, employee-owned, and governed by its Advisory Board comprised entirely of thought-leading physicians.
Visit them online at http://www.physicianfamilyoffice.org